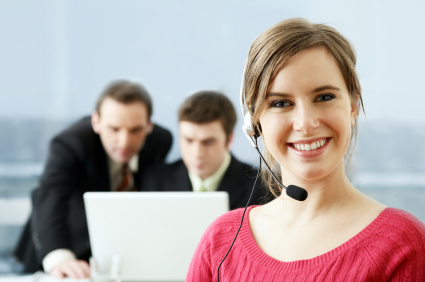 Is your service company short changing you with an inefficient customer service team? No business is perfect, but for many companies these days customer service is an afterthought.  Your account is handled by many different people and only thing they have in common are their notes. They're usually there, but accountability is hard to track and it's up to you to do it. Sometimes a simple problem ends up drawn out over days! That might not be so bad for someone's cable TV at home, but in business, time is money. There has to be a better way to do it, right?
Dedicated Account Managers
Recently, some cutting-edge companies have been switching to dedicated account managers with great success! There are several advantages to business consumers:
Better accountability and communication
Clearer understanding of your needs
Better control over your investment
When one person is responsible for the success of the relationship between their company and you, they give you the individual attention you need. Every business is different, one-size-fits-all customer service just can't compare. They handle issues quickly and painlessly, often with one call or email. Communicating with them is easier too! Instead of a repeating a long explanation that gets longer each time you call, you can send your account manager a short email and get on with your day, confident that it will be handled as soon as possible. How much easier could it get?
A Personal Touch
Your account manager gets to know your business more thoroughly too. When one person works with you from start to finish, they're able to resolve issues faster and better for you. As you build a relationship with your manager, they understand your business more in-depth and may even offer suggestions to streamline your processes further!
In addition to that deeper understanding they develop, they help you manage your investment better. When their performance is evaluated by how well they maintain their accounts, better customer service is the natural result. Some companies even offer incentives for maintaining customer satisfaction. This creates an environment where great service isn't just offered. It's inevitable.
Start Now
The most effective service companies combine both these models. You get the personal touch and control of an account manager, with the accessibility of a pooled service department. When you partner with AnswerConnect for your call handling needs, you're partnering with a US-based company that has revolutionized customer service for companies nationwide!
Thousands of businesses already use our services to streamline their processes, simplify their work life and improve their profit margins! Our amazing customer service team loves to be a part of your business and gives you the control you need over the people representing you to your customers. Let us show you how every customer service should be! It's an easy choice, isn't it? Contact an account executive today at 800-473-4586!