AnswerConnect Fayetteville Team Meets Up
Our remote teams can work from home because we send the work to them. Working this way means fewer commuting miles, more time for friends and family, and a healthier environment.
We're all-in when it comes to remote working, but that doesn't mean we don't see the value in a little face time. We started doing Meetups to give our remote teams a chance to get together, learn, give back to the community, and have fun.
This time, it was AnswerConnect Fayetteville, North Carolina's turn for a meetup. Our team members from the surrounding area gathered in downtown Fayetteville. They were joined by two members of the leadership team, who traveled from Portland, Oregon to be there: CEO Natalie Fung and John Ege.
Creativity at Greg's Pottery
The first stop was Greg's Pottery, where we painted our own ceramics. "Everything was great," Troy says. "Time flew by quick."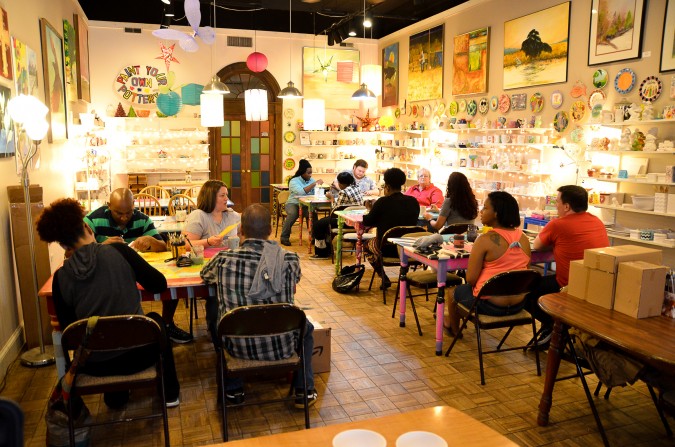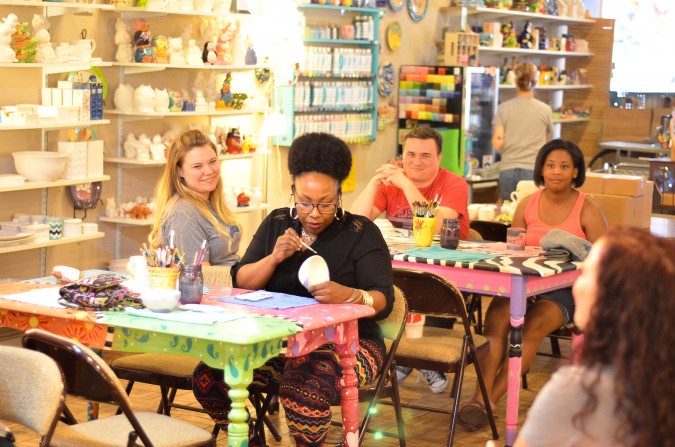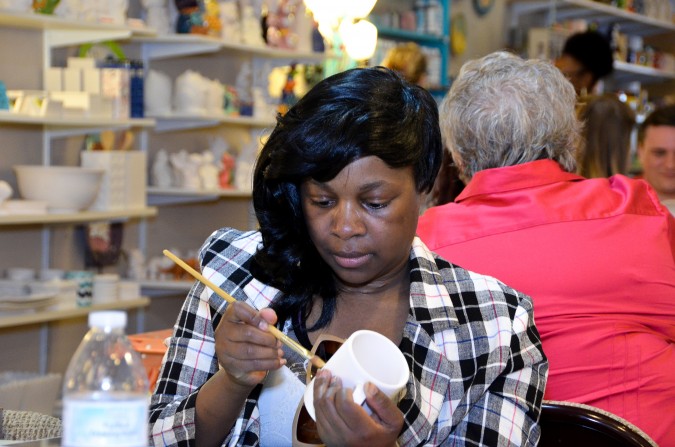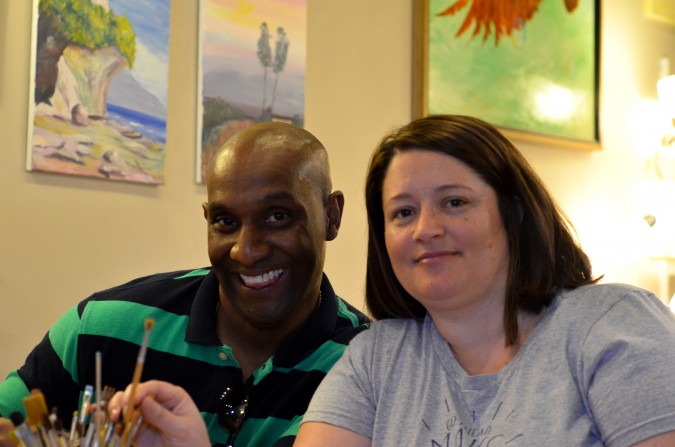 Taste of West Africa Lunch and Festival Park Cleanup
After this creative activity, the team went to local restaurant Taste of West Africa for lunch. Then, the group headed over to Festival Park, the "crown jewel" of Fayetteville's downtown. We like to incorporate some trash pickup in our meetups, and this time was no exception.
For us, these "Trash Talks" grew out of the idea of the walking meeting. Rather than sit in a conference room to discuss things, our Portland office staff started heading out in pairs or small groups to walk around the neighborhood. We'd walk, talk, and get the creative juices flowing.
When we started seeing a lot of litter on these walks, we decided to bring along buckets and trash pickers to clean up the streets.
Now, we bring this activity to our remote team meetups to show that you can connect and give back to community all at the same time.
Part of a Tribe
Our team says they enjoyed the opportunity to put real faces to the names and avatars they see in our online chat clients.
Team members also had a chance to compare notes on how to do their work effectively. "We got a chance to express concerns and talk with other associates to see how they handle certain situations," Alvinetris says.
Patricia agrees, saying "I liked meeting other customer experience associates to discuss hints and tips they may have learned. It was the same way we would talk with office coworkers during a lunch break." She says she also appreciated getting to meet the team members from Oregon, and hearing stories about the early days of the company.
"It was amazing being able to meet my coworkers and spend time getting to know them. It really made me feel like part of a 'tribe,'" says Tonia.