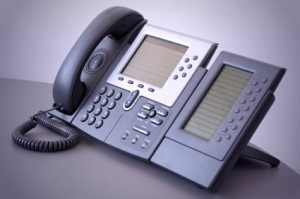 The best business answering machine message examples are brief, less-than-one-minute distillations of a company's brand.
At that moment, when a client is reaching out to you, that answering machine message is as important as your mission statement, your slogan and maybe even your logo. It should reflect total reassurance that the message your client leaves will be handled promptly and professionally.
Keep it simple.
Don't overwhelm callers with too many menus and sub-menus. Three to four options is acceptable. Any more than that and customers might lose track and start to feel lost in a voicemail maze.
Don't keep it too simple.
At the same time, "Leave a message after the beep" won't instill confidence in your callers. Stating brief details such as your company name, business hours or location will go a long way assisting those who were just calling with a quick question.
Be upbeat.
Make sure the person recording your message has a pleasant, positive tone of voice. This recording represents your company. Having a dull or monotone outgoing message will only hurt your image.
Avoid gimmicks.
Keep your message professional. While sound effects and actor impressions seem entertaining, you risk callers not taking your company seriously.
If a customer has a negative experience attempting to connect with your company, you might scare away a potential client or losing the loyalty of a current customer. This places a lot of weight on the method by which you handle those calls that come in when you're unavailable. Do it right, and your business will be that much stronger for it.