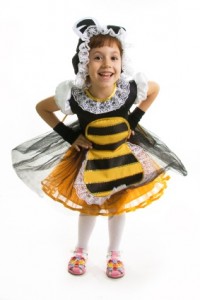 Beneficial inbound sales techniques include quasi-revolutionary notions like natural conversation, customized call scripts, lead tracking and deep product knowledge.
You've heard of the phrase "You catch more flies with honey"? Nothing could be truer in the realm of inbound sales.
Calls reaching you don't need the hard sell. Remember, customers are contacting you. Because of that, about 80% of your sales work is already done by the time a call comes in.
If you guide and educate those customers calling you, and if you believe in your offerings strongly enough, your products and services should sell themselves. If the tables were turned, wouldn't you prefer an honest recommendation over a pushy or desperate sale?
Know Your Product
First, understand exactly what you're selling. Then you can effectively cross-sell similar products, or encourage your customers to upgrade without making it seem like you're cross-selling.
Customize Your Call Scripts
About cross-selling: Customize your scripts to encourage complementary products and service whenever it's appropriate, anticipating your customers' potential needs. You'll boost each average sale. You'll probably increase your clients' satisfaction to boot.
Be Real

Regard any non-sales query as a potential sales lead. If you can quickly, professionally answer questions about your products, services, policies, inventory and tracking, you can educate your customers to a final sale.
Guide customer conversations naturally. Build rapport, identify their needs and suggest relevant products or services.
If a customer simply isn't ready to close a sale, don't brusquely wash your hands of them and move on. Be nice! They could be a future customer.
Keep Track
Establish relevant, workable lead qualification. That way, more leads coming your way are hot.
Never forget to follow up. Don't neglect leads simply because your team can't keep track of them or, worse, fails to identify opportunities.
Answer Your Door
Above all, be there for your inbound sales calls. Customers don't always phone or email during your regular business hours. If you can establish a 24-hour-a-day ability to take inbound sales leads—and make it look easy—you're putting yourself head and shoulders above your competition.