Gary Haines' Clarksburg Plumbing is only about four years old, but Gary's been in the Maryland plumbing business for nearly 40 years. That's long enough to prove that plumbing is almost as secure as death and taxes. People always flush the wrong thing, water always takes the path of least resistance, and a good local plumber is worth his weight in copper piping. "I enjoy helping people out of complex problems," Gary says.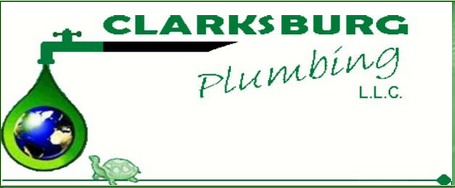 How has your spring been, business-wise?
Very busy.
In a good way?
Yes, in a good way. Business is picking up. Word of mouth is picking up. I'm back in the trade again.
Wait, were you out of the trade?
I started out in 1985. Wait, longer than that; gosh—in 1973. And then in 1985, I went into business for myself. I retired from that business, then I went to work as a code enforcement specialist for 20 years. Then I retired and started up a company with my son: Clarksburg Plumbing. I'm applying all that prior knowledge into this company and it's working out very well. We're going on our fourth year.
How and why did you become a plumber?
I basically came off of a farm. When I was a kid, we ran a dairy farm. My uncle was a builder, and through him, I was introduced into building. When I was 16, I decided that dairy cows wasn't where I wanted to live. So I got into construction; then through construction, I got into plumbing, and that led to where I am today.
We always fixed pipes on the farm. As a farmer, you have to fix things for yourself. You can't wait for someone to fix it for you. You have to be creative and innovate and everything else. Plumbing is a lot like that. It gives you a chance to push the powers of your brain to figure things out.
Can you elaborate?
You're looking at existing plumbing, and you have to learn the flow characteristics of the piping, how it's fitted, how everything works and flows—it's quite an engineering feat for it to come about. We also do gas-fitting work, and you have to have designed systems for that.
It's kind of hard to sum all that up in five or six minutes, but you need to be able to design a system, and you need to know all the codes in the different jurisdictions we work in. We operate off of the International Plumbing Code and International Fuel Gas Code. Both of those I'm very well versed in. We also have the International Plumbing Code with amendments that we use in Maryland. You have to be versed in all those codes to make these systems work.
One of the things that I excel in is figuring out problems in existing buildings, why they're failing, and what we can do to correct them. You have a building that's established; the plumbing has failed, and you have to redesign the system without destroying the building. I have that prior background and knowledge to replace systems without gutting a building. That's what's helping us to be very busy.
When I was in the inspection trade, we always had classes and plan review. That helped with prior knowledge.
Who are the majority of your customers?
It's all across the board. It's residential, industrial, commercial, restaurants, anything. Anything that has plumbing in it, we do it. Next week, we're lined up to replace a fire hydrant.
How do you get the word out?
We belong to a couple of business networking organizations. One's the Clarksburg Business Referral Team, a group of businesspeople that meet and share ideas and give referrals to one another. That's like the BNI International group.
Clarksburg Plumbing's tagline reads "Making the world greener, one drop at a time." How does your work contribute to resource efficiency and ecological balance?
We try to replace these systems without destroying trees and shrubbery, with a minimum amount of impact to the environment as possible.
What about positive impact?
We promote the use of waterless urinals. A lot of restaurants and bars have urinals that use a lot of water. They've accepted and developed waterless urinals. So we're saving that water for other uses. Then of course all the water-saving faucets and water closets—all the water-saving items on the market today, you have to install in in the home.
We also install greywater systems and drain-water systems too. That's legal in Maryland—greywater systems—and we set up cistern tanks for lawn irrigation and such, to save on consumption of municipal water.
What do you love most about your job?
Helping people out of real bad, complicated problems. I just enjoy helping people out of complex problems. I also work as a consultant to local plumbing companies. By helping a lot of the other companies that need my knowledge, we get into situations where they have jobs they can't do or aren't equipped to do, so we step in and help. It's a good marriage of people and resources.