Roof Diagnostics Inc. are solar-panel installers who, early-on, identified solar energy's efficiency, affordability and security. To home owners who qualify, they install solar panels for free, and the company's been growing by leaps and bounds. "Every day, I'm helping create a cleaner, more efficient America," says Kelcy Pegler Jr., RDI's vice president. "That's something I can be proud of."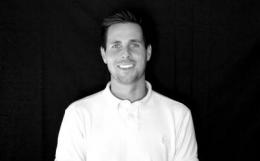 How did Roof Diagnostics' solar focus come about?
Kelcy Sr. started this roof consulting company in 1994. We went from roof consulting to commercial maintenance to full-fledged roofing contracting in the commercial world. When we moved offices, our new building was in a high-end residential area. On our first day at the new office, we got a knock on the door. It was one of our new neighbors, asking for help with their roofing. We had to say "No, we don't do residential roofing." But after that first week, we'd turned away six people. We couldn't afford to keep losing that money. That was 12 years ago.
I started with Roof Diagnostics, getting us automated, into the technology age, and got us to go paperless. We looked at solar and wanted to get into it, so we partnered with a third-party solar service provider. And after one year working in the solar installation business, we became the number-one solar installer in New Jersey: We lead New Jersey in sales in installation of solar systems.
How does your solar business model function, from a homeowner's perspective?
First, we know that a homeowner is going to buy electricity. For people that qualify for a solar system—that means a facing-south, customer-owned home, and having decent credit score—they buy electricity from our solar company. First thing I tell them is, it's going to be less expensive. Our customers know how much their energy will cost in 20 years. That's the real power of solar—knowing how much your energy costs over the years. The same thing cannot be about your utility bill. The powerful question we ask is, "How much is your power going to cost in the next five years?" The answer is always, "I don't know. However much my utility company charges me." But with solar, we know it'll be cheaper.
A lot of talk surrounding solar revolves around inexpensive Chinese imports and the difficulty this causes manufacturing. As a solar installer, how do you view this equation?
We live in our industry just like other players live in their industries, and we deal with existing market conditions. Currently, China makes competitively priced products at good quality. Our market functions like other markets—with supply, demand and everything in between.
Where will the domestic solar industry, and Roof Diagnostics, be five years from now?
The market is maturing. We're accessing the more mainstream public every day. We've already gone through the early adopters and innovators. Now we're tapping into the Regular Joes and soccer moms. They're moving ahead with solar and choosing it as an alternative to their energy company. That's a good place to be.
Ultimately, we're changing the way we buy power in America.
We're not looking to replace or go off the grid. But our problem, everyday is that we don't have enough energy. I mean that specifically. California, for example, doesn't have enough energy. Every summer, they have brownouts. We don't, nationally, have enough energy. To reduce the burden on our grid, we need to create our own energy, and we need to do it in a renewable way. That's where we target our focus.
How will solar affect the United States economy and culture in the coming decade?
Nationally, it affects job creation. In March and April this year, we've hired more than 50 people. We've been growing at an astronomical pace. That growth is here to stay. They're permanent jobs. We're hiring professionals. We hire architects, engineers, system designers—permanent jobs that help people support their families. Contrary to popular belief, our people are really professional permanent employees. We're having a positive effect on the job market.
How does your franchising fit into this model?
The barriers to entry in solar can be difficult to surmount. Our franchise model helps people get into the roofing solar world.
In the New York Times article that mentions Roof Diagnostics, Dickon Pinner says, "It's not clear to me that anyone yet has cracked the code of scaling the business massively." What do you think is key to cracking that code?
I think it's really customer awareness.
Right now, I think it makes sense that there's a lot of regional powers in solar. We function in the Northeast—New Jersey, New York, Massachusetts. Don't forget, nationally, we're limited with the states that have feasible solar opportunities. There's somewhere between 7-13 feasible solar states, depending on who you ask. Within those, there are a few players that play in multiple states. As the nation becomes more favorable to solar and renewable energy, so will businesses that function in more states. If more states were solar-able in our area,we'd be functioning in those states. If there was a clear chain from here to California, we'd consider the value proposition of being a national company.
What's the most important challenge facing your business?
I think it's just the awareness of the customer base, and for state and federal regulators to realize that we're a viable option. I think we've got a lot of traction away from the early days. The critique of solar was once "How much energy are we really offsetting?" In New Jersey, we've exceeded the RPS—the renewable portfolio standards. We're exceeding the most aggressive RPS blueprint for the state. The answer is, we can make a lot of solar energy.
With that being said, a lot of people think we need incentives. We don't. We just need an equal and fair playing field. If we received the same treatment as oil, coal and gas, we could function in the market better. We just want fair treatment compared to competing sources of energy.
What do you love most about your job?
I love helping people replace their old, dirty and expensive energy, with new, clean, inexpensive solar power. Every day, I'm helping create a cleaner, more efficient America. That's something I can be proud of.
People in the know understand it's an energy crisis we're in. Some people say "Come on." But we are. You talk to people who are in the know about energy, and the issues are all trending negative. All of them. There's no surprise that in every modern presidential election, energy is always a topic. Because it's really a big issue.
Solar has its niche no matter what. I bought a Chevy Volt last week , not so much because I wanted to save money on gas, but because I like the statement it makes. I'm part of a revolution, doing something differently than we've doing all these years. And there's enough people like me that solar's here to stay.