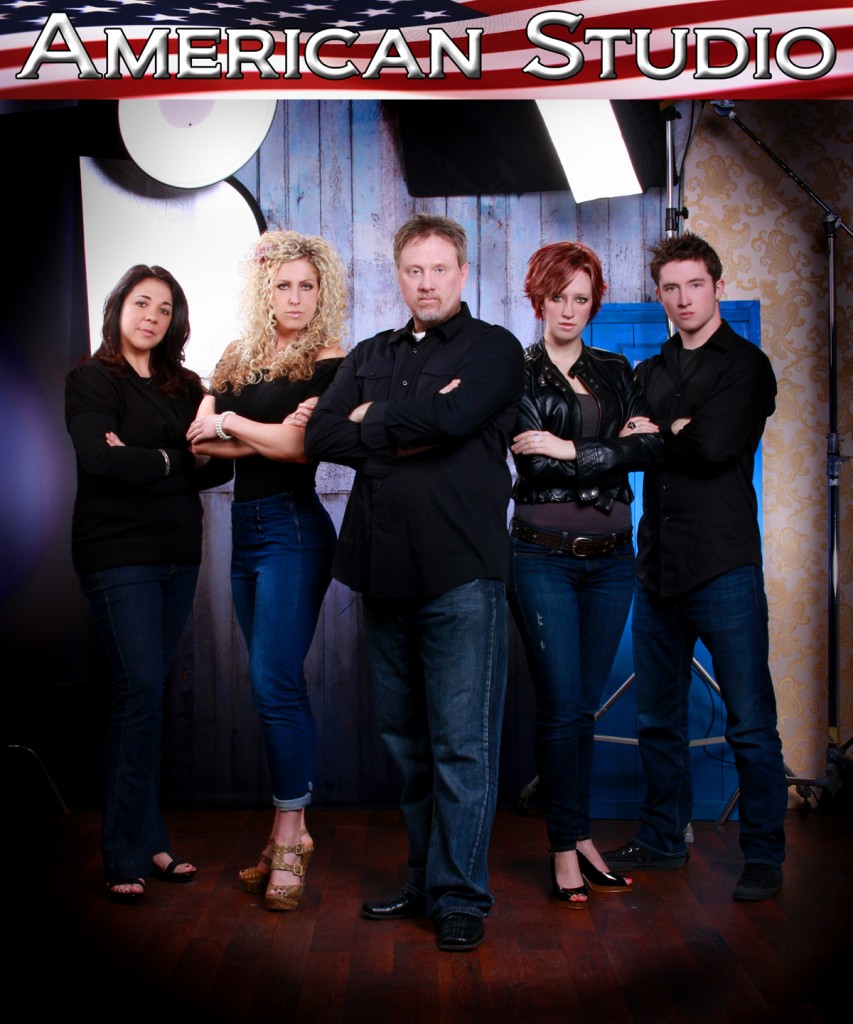 Studio 94 Photography is a Southern California-based photography studio specializing in portraiture. In business since 1994–hence the name–Studio 94 has photographed over 100,000 people. "You can never guess what a customer is thinking," advises Kyle Robinson, President and Found of Studio 94. "You need to listen and put yourself in their shoes."
Below, Kyle talks about his journey from rock star drummer to professional photographer to reality TV star.
How did you get started in photography?
I was attempting to become a rock star. I was taking pictures people thought were good, so I pursued photography at the same time. As a drummer, I relied on other people to make something that could earn money. As a photographer, I would only need to rely on myself.
What type of photography do you enjoy most?
Fine art. There's not much money in it; that's why we do other types of photography.
I love symbolism and the meaning inspired in an image. It's very challenging to tell a whole story or convey a point through one picture while keeping artistic integrity. I love the challenges it brings.
What sets you apart from other photography studios?
Customer service. Photography is an art and subjective to opinion. We need to invade our customers' expectations to produce something they want to purchase. We can't always get it right the first time, so we have to be willing and able to adjust to that expectation, even if it's below our ability. You can never guess what a customer is thinking. You need to listen and put yourself in their shoes. That's what sets us apart. We guarantee you'll love your pictures.
When working on location, as opposed to in the studio, how do you deal with the challenge of being in a less-controlled environment?
We always control the environment, even if it's outside. We have all the tools needed. We schedule for specific times or we bring the control devices along. Your best when you're in control.
I see you're going to be on television! How did that come about?
It's a weekly reality TV show called American Studio. It'll be about the day-to-day workings of a studio that can do just about anything photographic. It was an inspired idea we developed and believed in. There's a long road before it's on TV, but I think it will be very entertaining when it arrives.
Do you foresee any challenges working with a camera crew?
Yes. We still do our best to give our customers the service they expect, but they love the novelty of it too. Our staff is very familiar with cameras. They're all required to experience photo sessions to know what the customer deals with. There are not very many camera-shy people here.
Where do you find your inspiration?
I am inspired by the Creator. After years of research, I'm fully convinced the God of the Bible is the Creator. I believe if He can imagine this incredible universe, then I can imagine great things as well. After all, you and I were created in His image. That's remarkable if you think about it. He continues to give me remarkable, inspired ideas. Everyone I know that pursues Him receives Him and His inspiration.
What is your favorite part about your job?
Some of our customers are forced to be here because of parents or school rules or whatever. Some of them don't think very highly of their appearance or consider themselves ugly. The best feeling is when someone like that sees their professional images for the first time, and they look amazing. For that moment you have changed their consideration of themselves. They will have that with them forever. That is the best part of the job. When people love their pictures they think better of themselves.