While the rest of us were just discovering the World Wide Web, Jim Bolain saw the business potential of shared networks and started up Sun Digital Inc. Since 1996, he's been providing information technology services to small- and medium-sized businesses in the Central Florida area. Along the way, he came across a unique problem, "We would sell and deploy new solutions and products, and clients would ask, 'What do I do with all this old equipment?'" Sun Digital Inc. now has the only certified Green IT consultants in their area.
Jim talks about the rapid development of information technology, the importance of being environmentally responsible and his predictions for the future of IT.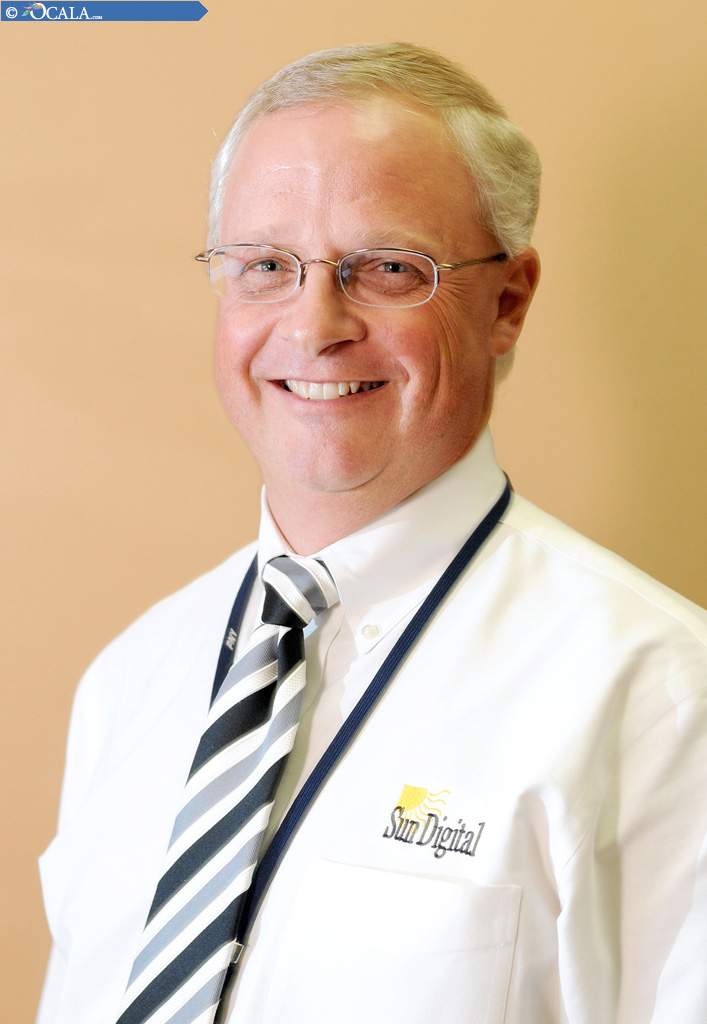 You've been in the Information Technology business for fifteen years! How did you start out?
In the mid-'90s, small–office networking was still in its infancy. Having a passion for information technology, I could see the changes taking place, especially with the evolution of the Internet. I began working with a few clients and developed a network infrastructure allowing them to easily access and share information within the office, without having to print everything or leave their desks. Now, with a staff of ten, we continue to take those same clients to newer levels by showing them fresh technology that continues to improve efficiency and reduce cost.
What are some of the most significant changes you've seen in the IT world?
Technology development in the cloud and utilization of non-Windows based devices (iPads, iPods, etc.), along with the utilization of the Internet for just about everything—from banking to streaming movies and music. This continues to develop at an exceptional rate.
What are some of the biggest advantages to moving into the cloud?
Data unification, secure ease of access, redundancy and no need for expensive hardware or software make the cloud very appealing.
Between your Green IT certification and being the sole provider of electronic equipment recycling, you seem to be pretty environmentally-focused. Why is this an important  issue to you?
We would sell and deploy new solutions and products, and clients would ask, "What do I do with all this old equipment?" They wanted to properly dispose of these items but  just didn't know how. For a long time we had no answers and realized, at some point, these items were being put in our trash. We began to research the options for recycling equipment and discovered how much harm this equipment can cause to the environment. It was eye-opening. Green IT expanded from there. We decided to make it part of our development lifecycle to help clients properly recycle, so it wouldn't end up in our landfill. We also help them find other ways to "go green" with their technology. Our clients are thankful for this service.  Ultimately, this allows us as a company to complete a circle from new product, to used product, to recycled product and back to new product again. Yes, we feel very good about this!
I've noticed you partner with a lot of volunteer organizations. What motivates you to be such an active presence in your community?
Our electronic recycle events have been able to raise money, and what better way to "give back" to our community than by donating to local charities who need it most!  It's good to see something that was trash turn into gold!
From a business point of view, where do you see information technology fifteen years from now?
The cloud! Clients will begin to use more appliances and hand-held devices that link to a central source for work and social interaction. They'll be smaller and easier to use, with a move away from the traditional desktop or laptop. After all, look at cell phones and where they've come in fifteen years!  From a brick phone to a hand-held device with apps, email and social networking built in. Think big for tomorrow!
As a cloud-based, environmentally-conscious company, AnswerConnect loves getting the chance to partner with like-minded businesses, especially one as forward-thinking as Sun Digital Inc. Their exploration of cloud computing and green technology fits seamlessly with our own values and business practices. We're excited to watch them continue to innovate and grow.