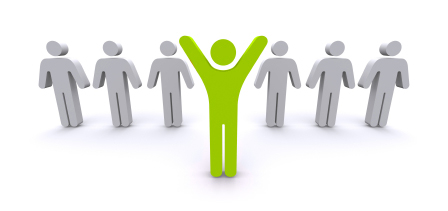 No company is perfect.  Although each of us wishes it were so, both people and organizations make mistakes. From corporate missteps to serious catastrophes, companies who come clean and disclose their mistakes may ultimately increase customer trust according to an article from Gallup on leadership and branding. Starbucks was cited as an example of one company that lost its way and has slowly refocused its efforts.  CEO Howard Schulz was blunt about the corporation's mistakes including opening too many locations and diluting the Starbucks brand. Schulz said that openly discussing the company's problems was essential to getting back on track. After years of research, Gallup created a system that companies of all sizes can use to rate customer perceptions and feelings about their brand.
Their metrics focus on four key areas: confidence, integrity, pride, and passion.
Do customers feel confident that your company will stand by its products and services?
Do customers feel that you treat them with integrity from the beginning of the sales process to its end and after?
Are customers proud to be associated with your brand and feel appreciated by your company?
Are your customers passionate about your company, its products, and its management?
Acknowledging bad news or mistakes may be painful.  But, your honesty and humility will inspire confidence in your company's integrity – ultimately creating passionate customers proud to be connected to your brand.