New Life for Old Tires
Americans discard almost 300 million tires a year. The tires can take thousands of years to decompose, so they cause problems for landfills and can wind up sitting in empty lots or thrown in the ocean. Matt Allison of AnswerConnect client Direct Rubber Mulch saw a better way.
Allison sells recycled rubber mulch, made from tires ground into small pieces and sometimes colored. The mulch is used as a playground surface, where it enhances safety for kids, as durable landscaping, ballistic backstops, or even as faux dirt in plays and other live productions.
Direct Rubber Mulch offers several colors and cost-effective volume pricing. "For me," Allison says, "it's just cool to be a part of a process that finds incredible use something that seems like junk and would otherwise litter the earth."
Playground Rubber Mulch for Kids
Allison and his wife are parents of two small boys, having welcomed their second son just a few weeks ago. (A well-timed gift of coffee from AnswerConnect, he says, helped the couple survive their first week home with the new baby.)
Being a parent helps Allison understand the needs of his customers, who are often schools or other organizations who need a safe surface for children to play.
"Just yesterday I was playing with my son on a playground and watching him take new risks, learn new things, and overcome new challenges," he says. "It's always great to be able to work on projects where old playgrounds are being restored or where new ones are being built."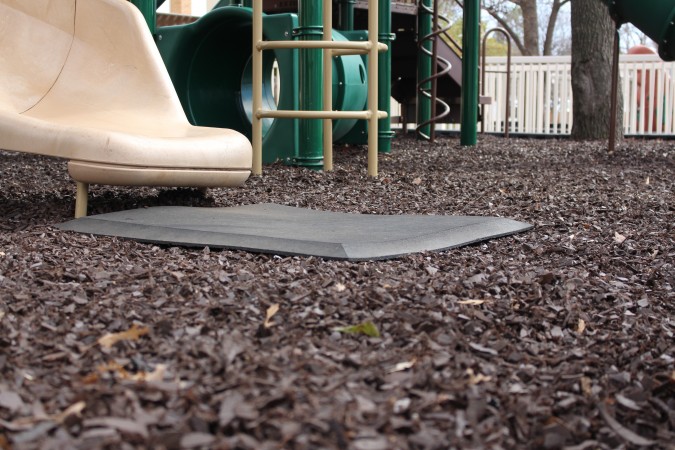 How AnswerConnect Helps
Allison says AnswerConnect's live answering service helps him make sure all his calls get answered, especially during peak times of the year for Direct Rubber Mulch. "It ensures that I'm able to connect with folks that are interested in our products if I miss them initially, because you guys pick it up and I'm able to get right back with them," he says.
Email notification of his business calls lets Allison see any service issue he needs to address right away. As a one-man operation, he says, "AnswerConnect is a huge help."
As a business that strives to keep a healthy triple bottom line—benefitting people, planet, and profit, we love to partner with clients who do the same. "Recycled tire products like rubber mulch are a win-win," Allison says, "because they provide a way for tires to be safely discarded and are then turned into products that are very useful. In the case of playground rubber mulch, they even help keep kids safe."