At the end of 2015, Customer Experience Associate Ebonee Riddick reached out with a great idea. She wanted to donate toys and supplies to the homeless families at the Greenville Community Shelter, and wondered if we could help.
Tabitha, who runs our Community Outreach program, thought it was a great idea. So we sent Ebonee some cute socks!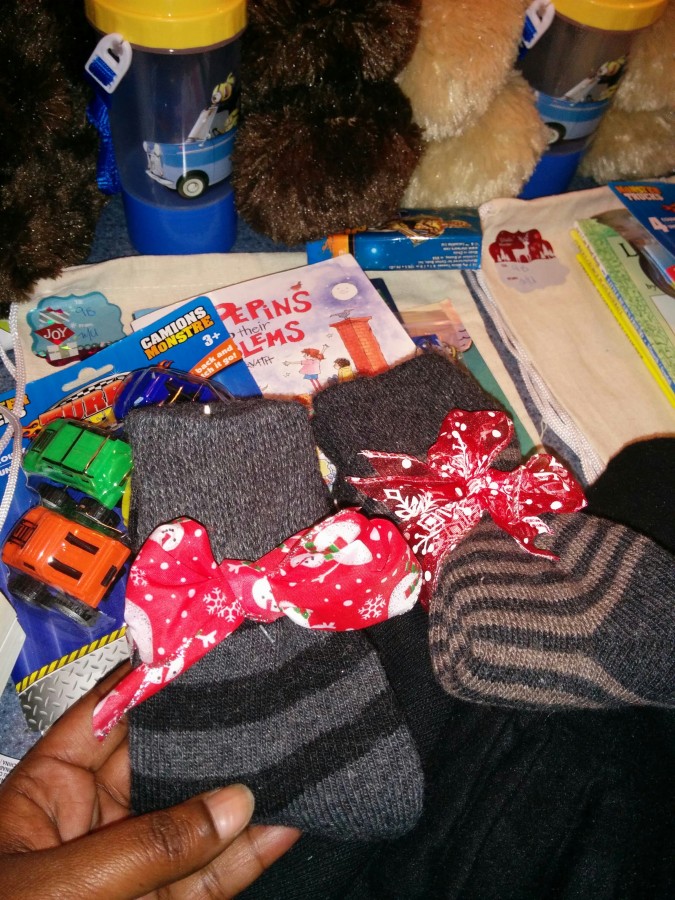 Ebonee took those pairs of socks and put them together with toys and other supplies.
Finally, she took everything to the Greenville Community Shelter. Looks like the kids were excited!
Remote Collaboration for Work and Community
We were so inspired by Ebonee's donations that we decided to give more team members the opportunity to get involved. Tabitha added a badge to GivingU, the online volunteering platform that runs on AdaptiveU, our own training system. Through GivingU, our employees could buy socks to donate to other shelters—and they did! All told, our teams came together from coast to coast to donate over 100 pairs of socks to those in need.
Working on a distributed team, like Ebonee does, allows people to stretch out and collaborate with people in other places to make a difference. Employees from five different states came together for a great cause. We used technology and the initiative of our employees to help facilitate this awesome drive.
A remote work model—what we like to call Anywhere Works—helps people in different cities, countries, and even continents to collaborate. Working Anywhere also boosts the reach of volunteering efforts, since team members can give back to their communities, wherever they are. In Ebonee's case, she was able to boost her own local giving by enlisting AnswerConnect's support. And we're glad she did!
Ebonee isn't the only one on the AnswerConnect team whose thoughts turned to the less fortunate around the holidays. Jennifer Lugo, a recruiter who just celebrated her first anniversary with us, lives and works in Fayetteville, North Carolina. Each year, her family donates time to feeding the homeless. This year, they helped feed over 300 people and gave away 1800 Christmas trees. The Lugos have also picked a family to host for Christmas, with food and gifts for the children.
The Value of Giving
"I started doing this because I wanted my kids to learn the value of giving and not just receiving," Jennifer says. "We have been very fortunate and I need my kids to know that there are people who need help." Jennifer's 14-year-old son, Jordan, has been involved with feeding the homeless in various soup kitchens since he was 8. "He says it is a humbling experience and he walks away happy," she says.
This year, Jennifer tried out a new way to volunteer. Along with her 9-year-old son and some friends, she packed bags containing a hat, gloves, various personal hygiene items, and snacks and distributed them to the homeless in the Fayetteville area, including two children who were among the group they found under the bridge pictured here. "Very sad sight to see," Jennifer says, "but they were very thankful for the gifts."
Distributed Workforce Model
Since she works remotely from home as part of AnswerConnect's distributed workforce model, Jennifer says, she has ample time for giving back to her community. When she logs off for the day, her kids are already home, and they just walk out the door.
On the evening before Thanksgiving, they needed to be at the volunteer site by 7 pm to help set up and get their instructions for the following day. "In my previous job," Jennifer says, "I wouldn't get home until 6:30 or 7 o'clock after a 45 minute commute. That has been eliminated."
Jennifer's job flexibility has been a big factor in her volunteer efforts, she says, allowing her to be at her youngest son's school on Fridays to help with making copies and planning events or field trips. She finds this community involvement very rewarding and knows that her kids appreciate her more for taking the time to volunteer.
Remote work lets people trade in their commutes—an average of 25 minutes each way for Americans—for other activities. Volunteering, hobbies, or just time relaxing with friends and family. When you add a reduced carbon footprint and savings on gas into the mix, we think it's a no-brainer.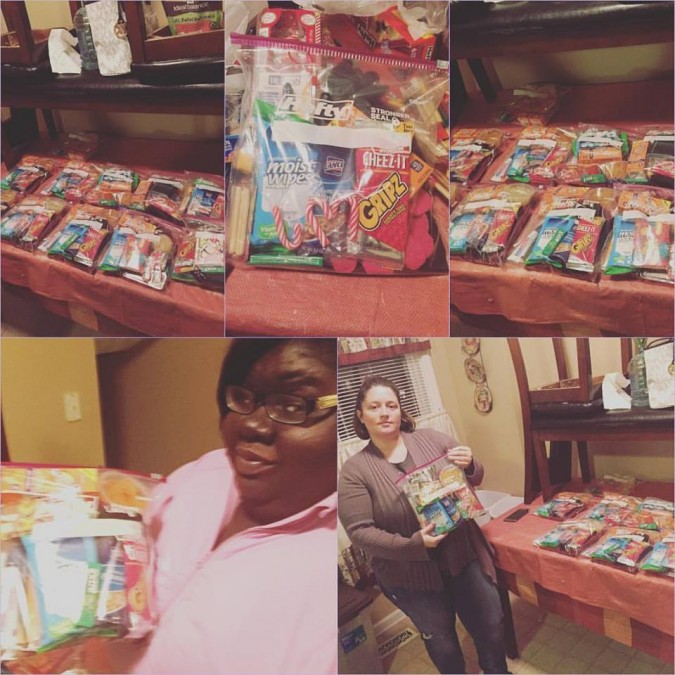 Thank you Ebonee, Jennifer, and everyone else who joined together as a remote team to help others in need!