Welcome ACN Members
.
AnswerConnect provides friendly, professional virtual receptionists to answer your calls (and more!) 24 hours a day, 7 days a week, 365 days a year. Set appointments with our own app or sync with iCloud, Outlook, or Google Calendar. We help make sure you never miss a call, so you can capture more opportunities and grow your business.
After a 6-month vetting process with Scott Immerman of the Southern California ACN group, AnswerConnect now has a custom configuration created just for ACN members. Several ACNs have tested and approved this system, and now we're offering it to you!
Scott Immerman, S.E.A.L. Systems and Southern California ACN Group
.
Scott Immerman of S.E.A.L. Systems has supported Apple users since 1978. He's been using AnswerConnect since July 2016, working with your dedicated point of contact to fine-tune our service for ACN members.
For ACN members like Scott, we know a remote appointment is typically worth about $75, and work done on site at a client's location costs about $300. Our most common plans for ACN clients range from $199 to $399 a month. That means two well handled calls can easily pay for a live, professional receptionist 24 hours a day, all month long.

"I would say that 80-90% of the calls result in a booked appointment directly,"

Scott says, "and another 8% are booked after one additional interaction." With those results, AnswerConnect's answering service provides the return on investment Apple Consultant Network members need.

- Scott Immerman
Your live answering solution.
Our virtual receptionists are an extension of your business. They use your script, speak your language, and understand your business goals to give callers consistently on-brand service.
1.Let's talk.

Tell us about your business, your customers, and your goals. We work with you to create call flows to give your clients the best experience.

2.Start forwarding your calls.

Our friendly receptionists engage and interact with your leads and customers, 24/7.

3.Stay up-to-date Anywhere.

See details of your interactions via our app, SMS, or email.
Why it works
.
Always available

Be there for your prospective customers. Anywhere, anytime.

Capture every lead

Never miss an opportunity
when clients call.

No voicemail, no bots

Win more business with real people, not automated voices.

Never closed for business

Work from home, your office,
or Anywhere.

Know your callers

We recognize your returning callers for a personalized experience.

Manage your calls

Busy? Have an important meeting? We've got you covered.
These are the core values of AnswerConnect. Here is a book we think you might like.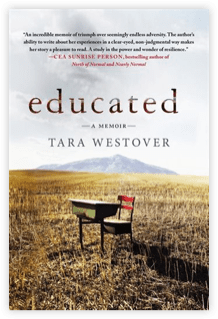 AnswerConnect customers have helped us plant