Answering Services for
the Healthcare Industry.
24/7 medical reception

Ensure every patient receives the same warm, professional response with an affordable healthcare answering service.

Urgent call handling

Choose the best urgent call handling procedure for your practice and never miss an emergency.

After-hours medical reception

Your virtual medical receptionists follow your chosen call flow, provide information, and securely record patient messages, 24/7.

Client Web Access

Your online portal for all things AnswerConnect. Review messages, see call data, or adjust your script, Anywhere.

Email and chat

Add email and live chat support to your healthcare answering service to engage on-site visitors and offer 24/7 email support.

Appointments

Enjoy free access to our appointment scheduling app, Setmore, or sync with the calendar of your choice.
Medical and dental practice

Doctors and dentists trust us to provide affordable answering service coverage for their practice. Already have an in-house medical reception team? Our overflow and after-hours services identify everything from routine questions to emergencies 24/7.

Private hospitals, care homes & clinics

Whether you're a private hospital, care home or clinic, give every caller a friendly, professional reply with your own virtual receptionist. Our medical answering service strives to keep your phone lines clear and your patients' data secure.

Medical receptionists

Our customer experience associates are specially trained in healthcare answering. From physician-specific call-transfers to appointment-setting via your approved scheduling app, we tailor the service to your needs.

Health insurance

Drive membership acquisition and increase retention with a health insurance answering service. Our virtual receptionists gather caller-information and website visitors to them into satisfied plan members.
Your live answering solution.
Our virtual receptionists are an extension of your business. They use your script, speak your language, and understand your business goals, to give callers consistently on-brand service.
1.Let's talk.

Tell us about your business, your customers, and your goals. We work with you to create call flows to give your clients the best experience.

2.Start forwarding your calls.

Our friendly receptionists engage and interact with your leads and customers, 24/7.

3.Stay up-to-date Anywhere.

See details of your interactions via our app, SMS, or email.
Why it works.
Always available

Never miss an opportunity
when clients call.

Capture every lead

Be there for your prospective customers. Anywhere, anytime.

No voicemail, no bots

Win more business with real people, not automated voices.

Never closed for business

Work from home, your office,
or Anywhere.

Know your callers

We recognize your returning callers for a personalized experience.

Manage your calls

Busy? Have an important meeting? We've got you covered.
FAQs.
What is healthcare call answering service?

A healthcare call answering service is a patient support service in which real people answer calls on behalf of your healthcare clinic. Working remotely, these 'virtual receptionists' respond to calls and on-site web chat queries from your patients and prospective patients.

Who is answering my patient's phone calls and website chats?

All of your patients' phone calls and website chats will be answered by our warm, customer experience experts who are specially trained in dental answering, working from distraction-free home environments. Our people are our best asset, and soon they'll be yours too.

Is the answering service HIPAA-compliant?

Yes, all of our agents are trained in HIPAA compliance and will handle your patients' data in accordance with all Health Insurance Portability and Accountability laws.

How much does a healthcare answering service cost? Is billing done by the call, by the minute, or by the month?

You'll choose a monthly plan based on how many minutes you think you'll use. We calculate minutes based on the total time required to handle the call, including any after-call work our agents do to take your messages.

If, mid-month, you realize you might use significantly more or less than the minutes included in your plan, we're happy to scale your services up or down before the next billing cycle.
Can't find the answer to your question? Call us now: 800-700-8888
These are the core values of AnswerConnect. Here is a book we think you might like.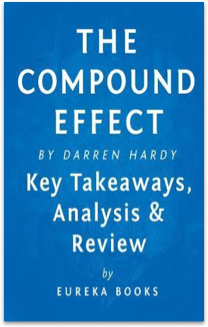 AnswerConnect customers have helped us plant