AnswerConnect's legal marketing answering service helps you extend your hours. With support from our virtual receptionists, you'll capture and qualify more of the leads your campaigns generate. Whether your marketing is on television, radio, print, or the internet, we help respond quickly to your inbound calls, emails, or chats.
24-hour answering service for legal marketers
AnswerConnect makes it easy for you to have a live, professional, friendly voice on the phone 24 hours a day. No matter when potential clients encounter your marketing, our virtual receptionists will be ready to answer their calls. We can also handle inbound emails and chats, so no matter how your leads respond to your campaigns, we'll be there to help convert them into clients for your firm or class action suit.
Legal marketing answering services
.
Lead capture and
qualification

Make the most of your marketing budget by letting us help you find clients to fit your practice.

Call routing and
transfer

We'll help you set up your call flow rules to get your calls to the right person at the right time.

24-hour live answering

With AnswerConnect, you're never closed. We've got you covered morning, noon, and night.

Appointment setting

Our virtual receptionists can book your calendar for you to help keep you organized.

Client Web Access

Your online account portal puts your usage, script, and contacts at your fingertips.

Mobile apps

Whether you're in your office, in a meeting, in court, or en route, you're never out of touch.
Lead capture

Your legal marketing is only as good as your ability to capture the leads you generate. With our 24-hour answering service, you'll capitalize on more opportunity. Don't be caught off guard when your campaigns succeed beyond your expectations. We can help gather the information you need to make the most of your marketing.

Lead qualification

A successful legal marketing campaign generates a lot of leads. But not all those leads have equal value. When you partner with us, our virtual receptionists can help qualify your leads by asking questions you specify. Then we pass the hottest leads directly to your team so you can act on them right away.

Web chat

When potential clients see your legal marketing and visit your website, why make them dial the phone to reach you? Our virtual receptionists can greet your site visitors with a chat widget right on the screen. We provide a small code snippet to add to your site, and you get a chat window branded to your firm. Our receptionists can chat your visitors proactively or wait for them to ask a question, depending on your preference.

Outbound calls

Our legal marketing answering service doesn't just take your inbound calls. We can also dial out to your potential clients. We do this for our legal marketing clients in three main ways. In each case, we require that they are warm leads who have taken some action to indicate their interest in your services. First, we can call a list of people you provide. Second, we can call people who submit a web form on your site. Third, we can respond to people who email an address you forward to us. However the action is triggered, our receptionists call out right away to make sure you're getting the most out of your legal marketing spend.

CRM integration

Our answering service helps legal marketers by integrating smoothly with your customer relationship management (CRM) software. We can push your call data to the application you're already using, making it easy for you to track and make the most of your calls.
Your live answering solution.
Our virtual receptionists are an extension of your business. They use your script, speak your language, and understand your business goals, to give callers consistently on-brand service.
1.Let's talk.

Tell us about your business, your customers, and your goals. We work with you to create call flows to give your clients the best experience.

2.Start forwarding your calls.

Our friendly receptionists engage and interact with your leads and customers, 24/7.

3.Stay up-to-date Anywhere.

See details of your interactions via our app, SMS, or email.
Why it works
.
Always available

Be there for your prospective customers. Anywhere, anytime.

Capture every lead

Never miss an opportunity
when clients call.

No voicemail, no bots

Win more business with real people, not automated voices.

Never closed for business

Work from home, your office,
or Anywhere.

Know your callers

We recognize your returning callers for a personalized experience.

Manage your calls

Busy? Have an important meeting? We've got you covered.
These are the core values of AnswerConnect. Here is a book we think you might like.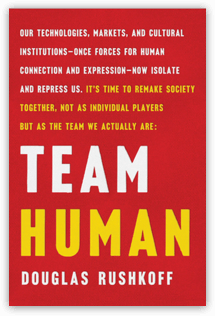 AnswerConnect customers have helped us plant