Corporate law answering services
.
Virtual receptionist for corporate attorneys
An answering service for corporate attorneys must convey professionalism and efficiency. Our virtual receptionists ensure your clients will always reach a live person to take a message, transfer their call to the appropriate department, or take other action, as required. Whether your clients call during normal business hours or not, our corporate law answering service helps your firm give callers the attention they need.
Efficiency
A virtual receptionist for your corporate law firm is the first line of defense against inefficiency. We route your calls to the right person at the right time, and prevent your specialized staff from having to engage with clients whose cases don't fit your firm's focus.
Scalability
When your firm grows, or when a landmark case increases your workload, our corporate answering service scales with you. Adding or subtracting minutes from your plan is simple and straightforward. And with our Client Web Access online portal, the data you need to make the right decision for your firm is always at your fingertips.
Affordability
When you're dealing with corporate clients who operate around the world, you need 24-hour coverage for your inbound calls. A virtual receptionist service like ours gives you around-the-clock client care at a fraction of the cost of in-house employees.
Extend your hours
With an answering service for your corporate law firm, you're never closed. Your valuable clients will always be able to reach a live, friendly, professional voice. Whether they call during business hours, at night, on weekends, or on holidays, we've got you covered.
Messages

When you're in a client meeting or negotiation, we get the information you need from your clients and deliver it to you by email, text, or through our online portal. You're never out of touch with your office, even when you're traveling.

Call routing and transfer

Corporate law firms can be large organizations, but our virtual receptionists help get your calls to the right person at the right time. Just set the criteria and we route the calls. It's as simple as that.

Lead qualification

Not every call to your corporate law practice is created equal. We help you identify and respond to the most promising potential clients while keeping you free from spending time on those who don't fit your firm.

Client Web Access

With our online portal, you can review your call data at any time from a convenient dashboard. CWA also lets you get your messages, pay your bill, and more.
Trained legal
receptionists, 24/7.
The best legal intake answering service is the one which can handle the unique challenges of your practice. Our trained legal receptionists are an extension of your firm.
From lead qualification to 24/7 live chat support, they combine efficiency and empathy to give your clients consistently professional service.
1.Let's talk.

Tell us about your business, your customers, and your goals. We work with you to create call flows to give your clients the best experience.

2.Start forwarding your calls.

Our friendly receptionists engage and interact with your leads and customers, 24/7.

3.Stay up-to-date Anywhere.

See details of your interactions via our app, SMS, or email.
Why it works
.
Always available

Be there for your prospective customers. Anywhere, anytime.

Capture every lead

Never miss an opportunity
when clients call.

No voicemail, no bots

Win more business with real people, not automated voices.

Never closed for business

Work from home, your office,
or Anywhere.

Know your callers

We recognize your returning callers for a personalized experience.

Manage your calls

Busy? Have an important meeting? We've got you covered.
The voice of your firm.
Legal calls can be difficult for your client. We know how important it is they talk to a real person.
With a legal telephone answering service, your clients know you're listening, every time.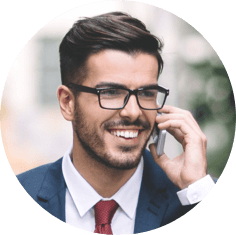 These are the core values of AnswerConnect. Here is a book we think you might like.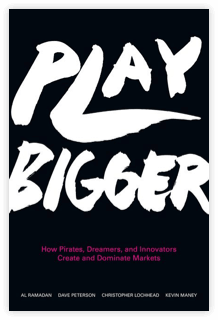 AnswerConnect customers have helped us plant