With a 24/7/365 e-commerce answering service to help your customers with their orders, you can give your shoppers more confidence in their purchasing decisions. The result? Fewer abandoned carts, larger order sizes, and more repeat business for your e-commerce store.
---
Reduce abandoned shopping carts
When your online shoppers have a question about your products, they'll probably hold off on making a purchase until they get the answer. They may be wondering which of your offerings is right for them, or want to know more about certain features. If they can't find the information they need on your site, an answering service can help them with their order by phone or by web chat. When you make it easy for people to ask their questions and get answers, they'll have more confidence in your business and will be less likely to leave those items unpurchased in their digital shopping cart.
---
Increase order size
Another benefit of having customer support readily available for your online shoppers is an increase in average order size. People who are unsure of what they're getting may choose to start small. If you provide live customer service by phone and in a web chat widget right on your site, your customers will be empowered to make a greater commitment to your business.
---
Web chat order taking support
Web chat customer support and e-commerce are a great match. Your customers are already on your website, browsing your store. When they have a question or need help, why not make it easy for them. We offer all our answering service clients a free code snippet to add to their website. This creates a web chat window, branded to your company, that's just a click away. You can choose to answer the chats yourself at no charge to you at all, or we can handle them for you using the same pool of minutes you use for your phone answering service.
---
Lead capture and response
We give you a variety of ways to make your website and online store more responsive to your customers. You can choose from three different actions (click, purchase, or registration) to trigger an outbound call from our virtual receptionists. This kind of immediate response can help your customers resolve whatever is keeping them from making a purchase, and move the transaction forward.
Click to call

Add a button to your site. When your shoppers click on it, we'll call them in the name of your business to help them get what they need.

Purchase to call

If you want to follow up with customers who have bought something from you online, purchase to call makes it happen. When the order goes through, we dial out to give them more information or just thank them for doing business with you and let them know we're here to help.
Register to call

When your website visitors fill out a registration form on your site, don't make them wait for a response. We can call them right away to deliver the information you provide and help them with next steps to becoming a regular customer for you.
24-hour e-commerce order taking services
.
Always available

Never miss an opportunity when clients call.

Capture every lead

Be there for your prospective customers. Anywhere, anytime.

No voicemail, no bots

Win more business with real people, not automated voices.

Never closed for business

Work from home, your office, or Anywhere.

Know your callers

We recognize your returning callers for a personalized experience.

Manage your calls

Busy? Have an important meeting? We've got you covered.
These are the core values of AnswerConnect. Here is a book we think you might like.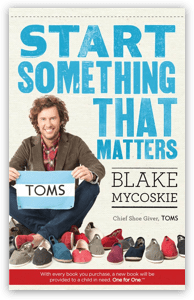 AnswerConnect customers have helped us plant