Whether its 12am or 12pm, patients need to change appointments. Instead of routing them to voicemail or directly to your cell phone after hours, we promptly answer your phone calls 24/7/365 and make immediate modifications to your online calendar. Your patients reach a live person who schedules, cancels, and re-schedules appointments - all day, every day. Instead of trading voicemails with your front office staff, the entire appointment process is taken care of in one phone call.
AnswerConnect's Appointment Services from Team Medical include inbound schedule management as well as outbound reminders via email and telephone. Our caring, efficient associates work to enhance patient care through superior service. We support you and our associates with state-of-the-art technological tools that streamline processes and improve overall service.
You determine how calls are handled

Your office establishes protocols that guide our service. For instance, a patient scheduling a routine appointment would be scheduled differently than a patient calling to make an immediate appointment.

Utilize the online calendar that works best for you

We partner with several online calendaring systems to offer our clients accurate, real time solutions. We're also capable of working with an online calendaring or medical practice system of your choice.

Change on-call contact information or other protocols as necessary

Our Client Services team works with you to oversee all aspects of your account. But, you can call at any time of the day or night to make changes to schedules, contacts, scripts, or other protocols.

Each of our helpful, friendly associates is trained in health care specialties as well as your organization.

Each associate undergoes extensive training on the Health Insurance Portability & Accountability Act and other health care specific domain expertise. Dedicated or shared staffing solutions are customized to fit your needs. We elevate your professional image with our attention to details and superior service.

AnswerConnect is a premier provider of medical contact center services. Our professionalism, outstanding service, and helpful attitude will please you and your patients. Contact Team Medical today at 1-800-700-8888 to learn about our comprehensive medical appointment services.
Your live answering solution.
Our virtual receptionists are an extension of your business. They use your script, speak your language, and understand your business goals, to give callers consistently on-brand service.
1.Let's talk.

Tell us about your business, your customers, and your goals. We work with you to create call flows to give your clients the best experience.

2.Start forwarding your calls.

Our friendly receptionists engage and interact with your leads and customers, 24/7.

3.Stay up-to-date Anywhere.

See details of your interactions via our app, SMS, or email.
Why it works
.
Always available

Be there for your prospective customers. Anywhere, anytime.

Capture every lead

Never miss an opportunity
when clients call.

No voicemail, no bots

Win more business with real people, not automated voices.

Never closed for business

Work from home, your office,
or Anywhere.

Know your callers

We recognize your returning callers for a personalized experience.

Manage your calls

Busy? Have an important meeting? We've got you covered.
These are the core values of AnswerConnect. Here is a book we think you might like.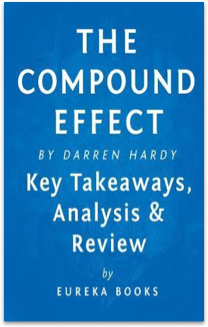 AnswerConnect customers have helped us plant