The answer is connecting
.
At AnswerConnect, we stand
for real people creating real connections.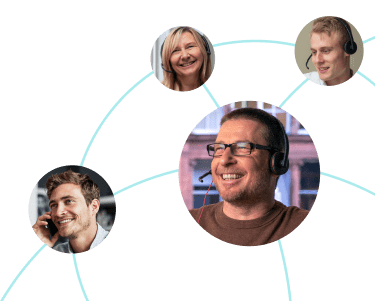 Our people
.
Our customer experience experts work from distraction-free home environments, allowing them to have a healthier, happier work/life balance.
Our team enjoy paid time to grow their skills and give back to their communities. That commitment to their wellbeing is reflected in their commitment to building personal and professional connections with your customers.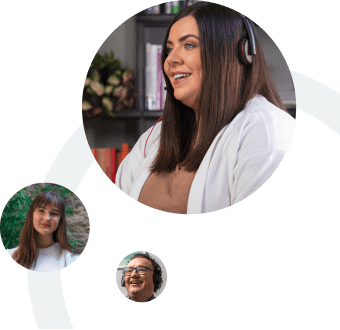 24/7 live virtual support
.
AnswerConnect's customer experience experts are here every minute of every day at no extra charge.
Round-the-clock live answering means so much more than just 24-hour coverage.
It means more time to focus on your existing clients.

It means every caller speaks with a professional customer experience expert.

It means more flexibility to chase the opportunities that lift your bottom line.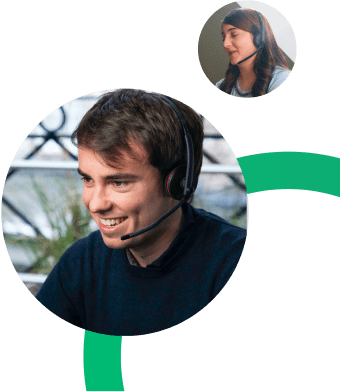 Supporting your business
.
1.Easy set-up.

Friendly AnswerConnect customer experience experts can start answering your calls the same day you sign up.

2.Scalable plans.

You'll have busy periods, and you'll have quiet periods. With a scalable answering service, you can upgrade and downgrade your plan anytime.

3.No fixed contract.

We don't need a commitment, we know you'll love our unparalleled service, our suite of tools, and all the new business you'll gain.
Hear how we sound
.

To hear how we could answer your calls, enter your
details and call us for free.
To hear how we could answer your calls, call us for
free on the number below.
To hear how we could answer your calls, enter your
company name and call us for free.
By submitting this form you agree to our privacy policy.
We may email, text or call you to follow up. You can opt-out any time.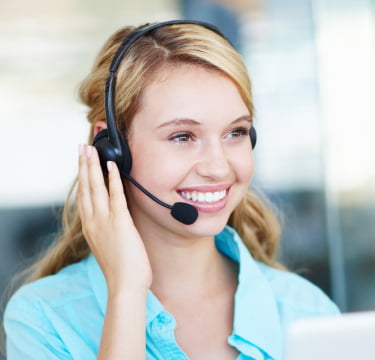 These are core values of AnswerConnect. Here is a book we think you might like.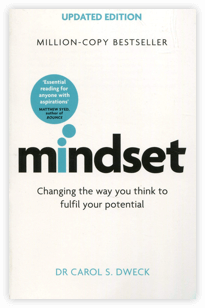 AnswerConnect customers have helped us plant