Answering services for banks
.
Our banking and credit union clients turn to us for help providing great customer service around the clock. We help your tellers and other on-site staff focus on their areas of expertise and the customers in front of them. When you partner with AnswerConnect, we'll take care of your calls by routing them to the right person or taking a detailed message for you.
Dependable

Having a live answering service to take your calls 24/7/365 means your customers can reach a friendly, professional voice any time. Whether they call after hours, on weekends, or even on holidays, they won't have to listen to a recorded message. Instead, our virtual receptionists will give them the care and attention they need, helping you boost customer satisfaction and retention.

Flexible

Our answering service plans for banks give you a pool of minutes to use throughout the month. You decide when to forward your calls to us, whether just after hours or 24/7. Unlike a single in-house employee to answer your phones, our plans give you an entire team of virtual receptionists, so you can take many customer calls at once.

Affordable

Banks know the value of a dollar. A live answering service gives you the capabilities of your own customer service department at a fraction of the cost. We help you put more of your budget to work on your core business, while still giving your customers the great experience they expect.

Efficient

When your banking customers call you, our virtual receptionists route them quickly to the teller, loan officer, manager, or other staff member or department they need. You work with our setup team to create a call flow and script that anticipates your callers' most common requirements, smoothing the way for a pleasant, efficient call.
Your live answering solution.
Our virtual receptionists are an extension of your business. They use your script, speak your language, and understand your business goals, to give callers consistently on-brand service.
1.Let's talk.

Tell us about your business, your customers, and your goals. We work with you to create call flows to give your clients the best experience.

2.Start forwarding your calls.

Our friendly receptionists engage and interact with your leads and customers, 24/7.

3.Stay up-to-date Anywhere.

See details of your interactions via our app, SMS, or email.
24/7 live answering

We give you a professional, friendly voice to greet your callers 24 hours a day, 7 days a week, 365 days a year. Our virtual receptionists can also respond to your customers' emails and web chats.

Call routing and transfer

Make it easy for your customers to reach the right person or department when they call you. We work with a call flow you help design, so your callers get the help they need as quickly as possible.

Client Web Access

Our online portal, Client Web Access, puts your AnswerConnect account at your fingertips. You can easily check your usage, retrieve your messages, adjust your script, and more, any time you're online.

Mobile

Need more portability? We give you free iOS or Android mobile apps so you can take your AnswerConnect account with you.
Why it works
.
Always available

Be there for your prospective customers. Anywhere, anytime.

Capture every lead

Never miss an opportunity
when clients call.

No voicemail, no bots

Win more business with real people, not automated voices.

Never closed for business

Work from home, your office,
or Anywhere.

Know your callers

We recognize your returning callers for a personalized experience.

Manage your calls

Busy? Have an important meeting? We've got you covered.
These are the core values of AnswerConnect. Here is a book we think you might like.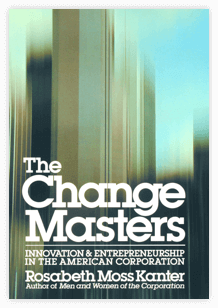 AnswerConnect customers have helped us plant