You may be all that's standing between your client and a prison sentence. With our answering service for criminal law attorneys, your clients will know they can always reach your office, 24/7/365. At the same time, we give you the ability to focus on your cases, not on your phone. Our virtual receptionists answer your phones around the clock and route the call or deliver the message according to your instructions.
Efficiency
With a professional answering service staffed by friendly virtual receptionists, you won't waste precious time on the phone. We help qualify your calls to answer the basic questions for you. Do they already have a lawyer? Are they a good fit for your practice? If so, we pass the call on to you, or take a detailed message. If not, you never need to worry about it. We keep the calls short to save you money, and help you focus on your arguments for court, not your phone calls.
Empathy
As a criminal law attorney, you handle serious matters. Your clients' circumstances deserve to be treated with respect and compassion. Our friendly, professional virtual receptionists are trained to greet every caller with respect. We help you convey the gravity of every situation and reassure your clients that their case is in good hands, no matter when they call.
Confidentiality
We serve as the receptionist for many attorneys, physicians, financial advisors, and other professionals. With all these clients, confidentiality is paramount, and none more so than a legal practice working with criminal cases. Our mission is to take care of your clients the way you would, and that includes protecting and respecting their privacy.
Answering Services for Criminal Law Attorneys.
After hours

With AnswerConnect, you're never closed. Your clients will be able to reach your office day or night, weekday or weekend. Even on holidays.

Messages

We work with you to create the call flow that's best for your legal practice. We deliver the messages you need by email or text, according to your instructions.

Call routing and transfer

Our virtual receptionists can route your calls to you, your partners, your assistant, or any member of your team. Just give us the criteria and we do the rest.

Appointments

We offer free appointment-setting software with your account. Let us handle your schedule while you access it from your computer or mobile device, wherever you are.

Lead qualification

Every attorney gets inquiries from would-be clients who don't fit the speciality of the practice. Our criminal law answering service is there to filter out the callers who don't need a criminal law attorney.

Bilingual reception

If you have clients who are more comfortable speaking Spanish, we can accommodate them. Our bilingual teams are available to take your calls either by default or as-needed.

Client Web Access

With our online portal, Client Web Access, your call data, usage, messages, and invoices are always available. You can review the information in CWA or export it to a spreadsheet.

Mobile

As a criminal law attorney, you're on the go between your office and the courthouse. With our mobile apps for iOS and Android, you can get your messages and manage your account from anywhere.
Trained legal
receptionists, 24/7.
The best legal intake answering service is the one which can handle the unique challenges of your practice. Our trained legal receptionists are an extension of your firm.
From lead qualification to 24/7 live chat support, they combine efficiency and empathy to give your clients consistently professional service.
1.Let's talk.

Tell us about your business, your customers, and your goals. We work with you to create call flows to give your clients the best experience.

2.Start forwarding your calls.

Our friendly receptionists engage and interact with your leads and customers, 24/7.

3.Stay up-to-date Anywhere.

See details of your interactions via our app, SMS, or email.
Why it works.
Always available

Never miss an opportunity
when clients call.

Capture every lead

Be there for your prospective customers. Anywhere, anytime.

No voicemail, no bots

Win more business with real people, not automated voices.

Never closed for business

Work from home, your office,
or Anywhere.

Know your callers

We recognize your returning callers for a personalized experience.

Manage your calls

Busy? Have an important meeting? We've got you covered.
The voice of your firm.
Legal calls can be difficult for your client. We know how important it is they talk to a real person.
With a legal telephone answering service, your clients know you're listening, every time.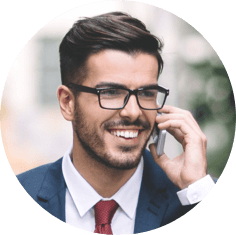 These are the core values of AnswerConnect. Here is a book we think you might like.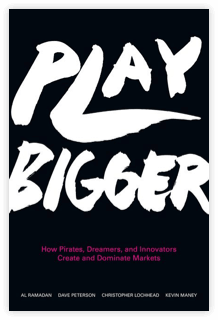 AnswerConnect customers have helped us plant