Why it works
.
Always available

Be there for your prospective customers. Anywhere, anytime.

Capture every lead

Never miss an opportunity
when clients call.

No voicemail, no bots

Win more business with real people, not automated voices.

Never closed for business

Work from home, your office,
or Anywhere.

Know your callers

We recognize your returning callers for a personalized experience.

Manage your calls

Busy? Have an important meeting? We've got you covered.
What can a virtual call center solution
service do for your business?
24/7 customer service

With a team of live virtual receptionists supporting your business 24/7/365, customers can reach you, anytime.

Easy appointment booking

Book more appointments and grow your bottom line. With appointment scheduling, our call center agents add bookings directly to your calendar.

Messages and voicemail

We get your calls to the right person at the right time. We route your inbound calls, emails, and chats where they need to go.

Industry-specific knowledge

With call center solutions specialized to your industry, you can give every caller a unique response.

Call forwarding and routing

Direct specific calls to the best person in your team. Decide where we route inbound calls and chats to pursue the best leads.

Order management

Grow your order capacity and boost your bottom line with a 24/7 order management call center solution.

Lead capture and qualification

Free your team to focus on converting the best opportunities for your business while your virtual receptionists qualify your leads.

Track engagement everywhere

View messages, track your usage and adjust your account settings anywhere through your secure AnswerConnect Portal.
The voice (and ears) of
your business
.
Our friendly virtual call center agents are an extension of your business.
From call answering to lead qualification, our agents combine expertise, efficiency and empathy to provide a consistently professional service.
1

.

Let's talk.

Tell us about your business, your customers and your goals. We work with you
to create call flows to give your clients the best experience.

2

.

Let us handle your calls.

Our friendly call center agents engage and interact with your leads and customers, 24/7.

3

.

Stay up-to-date Anywhere.

See details of every customer interaction via our app, SMS, or email.
Hear how we sound
.

To hear how we could answer your calls, enter your
details and call us for free.
To hear how we could answer your calls, call us for
free on the number below.
To hear how we could answer your calls, enter your
company name and call us for free.
By submitting this form you agree to our privacy policy.
We may email, text or call you to follow up. You can opt-out any time.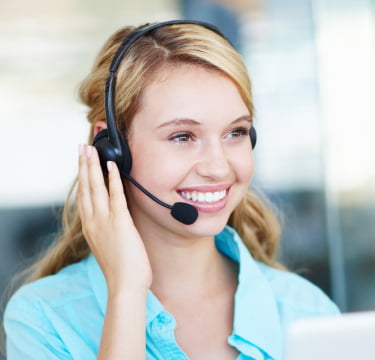 FAQs
.
What is a call center service?

A call center solution is a specialized customer service in which real people - working remotely - answer calls on behalf of a business.

How can I improve my contact center?

Engaging with callers 24/7 is a major challenge, especially for small and medium businesses that don't want to pay for a team to operate around the clock. That's why many businesses opt to outsource their customer support to an inbound call center solution.

How to choose a call center solution?

Every business is different, and every call center solution will offer varying services. AnswerConnect offers a scalable call center solution. You can adjust the number of minutes you require each month and add new services (including live Web Chat Support and appointment scheduling) at no extra cost.

Does my business need a call center?

A call center service can help your business by freeing up time for your existing team while providing the same high standard of customer service. If you're having trouble answering calls, following up with inquiries, or generally engaging with leads and clients, then an answering service is an invaluable support tool for your business.

How does a call center work?

A virtual call center provides real-time responses to business calls and web chat interactions. Call center agents respond to calls and on-site web chat interactions, and record and relay messages to the business owner or other relevant member of staff.

How will you work with my business?

We work with your current team and design call flows to respond to your business needs. If you already have a receptionist team, you can choose an after-hours call center solution, or simply opt for us to handle your overflow calls.
Can't find the answer to your question? Call us now: 800-700-8888 or email us at sales@answerconnect.com
See pricing
.
Find the right plan for your business.
By submitting this form you agree to our privacy policy. We may email, text or call you to follow up. You can opt-out any time.
These are the core values of AnswerConnect. Here is a book we think you might like.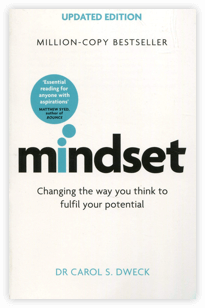 AnswerConnect customers have helped us plant