Why it works
.
Always available

Be there for your prospective customers. Anywhere, anytime.

Capture every lead

Never miss an opportunity
when clients call.

No voicemail, no bots

Win more business with real people, not automated voices.

Never closed for business

Work from home, your office,
or Anywhere.

Know your callers

We recognize your returning callers for a personalized experience.

Manage your calls

Busy? Have an important meeting? We've got you covered.
How we help small businesses grow
.
24/7 customer service

Your virtual receptionists answer calls and ensure you capture every lead generated by your campaigns.

Industry-specific knowledge

Your agents combine sector-specific-knowledge with the latest small business answering service software to give every caller specialized support.

Call forwarding and routing

Direct specific call types to the best person on your team. Decide where we route your inbound calls, and chats to pursue the best leads.

Lead capture and qualification

Your small business answering service can filter calls and pass the best opportunities directly to your sales and support team.

Instant callback

Set automated triggers to enable your virtual receptionists to respond to questions and follow up on the latest opportunities for you.

Order-management

Boost your bottom line and take your small business to the next level with a 24/7 order management service.

Outbound dialing

Proactively engage with warm leads. Your virtual receptionists can make outbound calls on your behalf using your chosen call flow.

Appointment booking

Help callers schedule appointments and allow your virtual receptionists to add bookings directly into your calendar.
The voice (and ears) of your business
.
Our friendly virtual receptionists are an extension of your business.
From call answering to lead qualification, our agents combine expertise, efficiency and empathy to provide a consistently professional service.
1

.

Let's talk.

Tell us about your business, your customers and your goals. We work with you
to create call flows to give your clients the best experience.

2

.

Let us handle your calls.

Our friendly receptionists engage and interact with your leads and customers, 24/7.

3

.

Stay up-to-date Anywhere.

See details of customer interactions and follow up via the AnswerConnect
mobile and desktop app.
You're in good company
.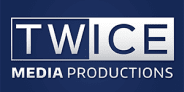 "

The AnswerConnect team is amazing! Fast, friendly and accommodating; would definitely recommend any small business owner to try them out!

"

My practice and quality of life in general have improved dramatically since hiring the trusty services of AnswerConnect. I highly recommend getting this help if you are in a small firm like me with limited resources.
Hear how we sound
.

To hear how we could answer your calls, enter your
details and call us for free.
To hear how we could answer your calls, call us for
free on the number below.
To hear how we could answer your calls, enter your
company name and call us for free.
By submitting this form you agree to our privacy policy.
We may email, text or call you to follow up. You can opt-out any time.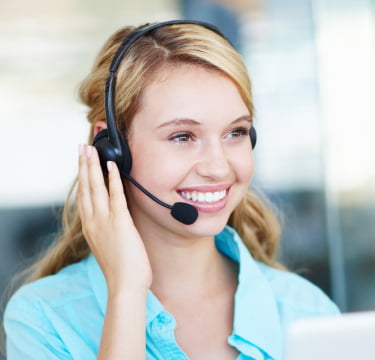 FAQs
.
What is a small business answering service?

A small business answering service is an affordable, 24/7 alternative to having in-house staff answering your phones. Our customer experience experts answer your customer calls from quiet, distraction-free home offices. They can take messages, schedule appointments, anything an in-house receptionist can do at a fraction of the cost.

Is your answering service available 24/7? Does it cost more?

A live agent will answer your customers' calls just as quickly and professionally at 2:00 a.m. as they would at 2:00 p.m. You get 24/7/365 coverage at no extra charge.

Who is answering my phone and website chats?

All of your phone calls and website chats will be answered by our warm, highly-trained customer experience experts working from distraction-free home environments. Our people are our best asset, and soon they'll be yours too.

How much does a small business answering service cost? Is billing done by the call, by the minute or by the month?

You'll choose a monthly plan based on how many minutes you think you'll use. We calculate minutes based on the total time required to handle the call, including any after-call work our receptionists do to take your messages.

If, mid-month, you realize you might use significantly more or less than the minutes included in your plan, we're happy to scale your services up or down before the next billing cycle.
Can't find the answer to your question? Call us now: 800-700-8888 or email us at sales@answerconnect.com
See pricing
.
Find the right plan for your business.
By submitting this form you agree to our privacy policy. We may email, text or call you to follow up. You can opt-out any time.
Choose your plan
.
Every plan comes with 24/7 coverage and
a suite of powerful services.
Entry

200 minutes

$350 per month

+ $49.99 setup fee

Real people, 24/7
Basic scripting
CRM integrations
Desktop & mobile app

Sign up

$2.50 per additional minute

Growth

300 minutes

$395 per month

No setup fee

Real people, 24/7
Customizable scripting
CRM integrations
Desktop & mobile app
Live chat support

Sign up

$1.85 per additional minute

Standard

400 minutes

$575 per month

+ $49.99 setup fee

Real people, 24/7
Customizable scripting
CRM integrations
Desktop & mobile app
Live chat support

Sign up

$1.85 per additional minute
Download pricing PDF
There is no charge for the first 30 interactions under 30 seconds per billing cycle.
All interactions are rounded up to the nearest minute and billed in 1 minute increments.
These are core values of AnswerConnect. Here is a book we think you might like.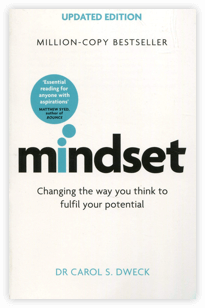 AnswerConnect customers have helped us plant