Hospitality
.
Whether you operate a bed & breakfast, spa, or other hospitality business, the keys to your success are enticing customers and booking reservations. AnswerConnect's warm, efficient Business Support Associates answer calls, respond to emails, and manage web chats for hospitality providers 24 hours per day, 7 days per week, 365 days per year.
Enhance your business with 24/7/365 first class service.

We pride ourselves on offering friendly, five-star customer care all day, every day. Calls are answered in your company's name with scripts created by you. Call forward your existing telephone number or use the unique, complimentary telephone number we assign you. AnswerConnect hires exceptional customer service professionals and then motivates them to succeed through compensation, training, and coaching. You and your customers benefit when enthusiastic, competent people make customers feel welcome.

Expect more than message taking.

Customers who make and confirm reservations are more likely to keep those reservations than someone who simply leaves a voicemail. Our innovative backend computer system stores information about your company including call protocols, services, and rates. This means we can answer questions about availability, pricing, and options in real time. Our team is able to manage reservations on your behalf by directly logging in to your web-enabled calendar and inputting changes, cancellations, or new reservations. We can also charge credit cards using your existing online credit processing system

Evolve beyond the telephone.

In addition to fielding incoming calls, we also offer e-mail and web chat support. Our team accesses the same database of information for serving customers via telephone as they do online. And, we provide many of the same services via email and web chat (including reservation management) as we do via telephone. Your customers will appreciate the added level of support and availability.

AnswerConnect infuses your spirit into our outstanding service.

Choose the helpful team with a personal touch to support your hospitality business by contacting AnswerConnect today!
Your live answering solution.
Our virtual receptionists are an extension of your business. They use your script, speak your language, and understand your business goals, to give callers consistently on-brand service.
1.Let's talk.

Tell us about your business, your customers, and your goals. We work with you to create call flows to give your clients the best experience.

2.Start forwarding your calls.

Our friendly receptionists engage and interact with your leads and customers, 24/7.

3.Stay up-to-date Anywhere.

See details of your interactions via our app, SMS, or email.
Why it works
.
Always available

Be there for your prospective customers. Anywhere, anytime.

Capture every lead

Never miss an opportunity
when clients call.

No voicemail, no bots

Win more business with real people, not automated voices.

Never closed for business

Work from home, your office,
or Anywhere.

Know your callers

We recognize your returning callers for a personalized experience.

Manage your calls

Busy? Have an important meeting? We've got you covered.
These are the core values of AnswerConnect. Here is a book we think you might like.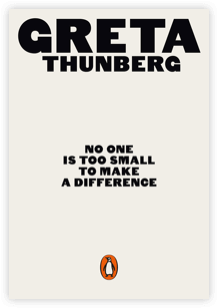 AnswerConnect customers have helped us plant