Accounting firms earn their clients' trust by taking good care of their financial interests. We can help by making it easy for your clients to reach a live, friendly voice, day or night. With a 24-hour answering service, your accounting firm's clients will know they can always reach you. At the same time, we help you focus on what matters by handling your routine phone calls, emails, and web chats.
Call routing and transfer
.
When you partner with AnswerConnect, you get virtual receptionists to greet your callers 24/7. We help you design a call flow and script to get your callers to the right person or department quickly. An in-house receptionist can only do so much. We give you around-the-clock live answering and the ability to answer multiple calls at the same time.
Appointment scheduling
.
Make the experience of scheduling an appointment with you easy for your clients. An answering service for your accounting firm means your clients can call, email, or chat you to set up a meeting. Our receptionists help manage your calendar so you're free to focus on the most important tasks on your list. We even offer a free online scheduling app with every account.
Client Spotlight:
AccountingDepartment.com
.
We work with many accounting firms across the country. One example is AccountingDepartment.com, a provider of outsourced controller and bookkeeping services since 2004.
AccountingDepartment.com came to us because they were missing after hours calls. This was hurting their efforts to maximize inbound sales, and they needed an affordable, efficient solution. By partnering with AnswerConnect, AccountingDepartment.com got a 24-hour answering service to help them take care of their clients. Now, they offer great, 24/7/365 customer service to go along with their full accrual, modified accrual, and cash basis accounting services.
Your live answering solution.
Our virtual receptionists are an extension of your business. They use your script, speak your language, and understand your business goals, to give callers consistently on-brand service.
1.Let's talk.

Tell us about your business, your customers, and your goals. We work with you to create call flows to give your clients the best experience.

2.Start forwarding your calls.

Our friendly receptionists engage and interact with your leads and customers, 24/7.

3.Stay up-to-date Anywhere.

See details of your interactions via our app, SMS, or email.
24-hour virtual reception

Give your clients the satisfaction of knowing they can reach their accounting firm 24/7. We help you manage calls, emails, and chats so you can focus on delivering the best accounting services and analysis to your clients.

Messages

When you're not available to take a call, our virtual receptionists take accurate messages and deliver them to you by email, text, or through our Client Web Access online portal or smartphone apps. With us, you're never out of touch with your accounting firm.

Appointments

Manage your business, not your calendar. Our answering service for accounting firms includes appointment-setting to make it easy for your clients to book time with your team. Use our free web app or another solution.

Client Web Access

Your online account portal, Client Web Access, puts your AnswerConnect account at your fingertips whenever you're on the Internet. Log in to get your messages, check your usage, adjust your script, and more.

Call routing and transfer

Getting your callers to the right person, right away is an important part of delivering great service. Don't make your customers leave voicemail or navigate a complicated recorded phone tree. Give them a live, friendly receptionists to greet them every time.

Mobile

When you're on the go, your answering service account goes with you on our mobile apps for iOS and Android. You get the freedom to work from wherever you are, and you're always able to stay in touch with your accounting clients.
Why it works
.
Always available

Be there for your prospective customers. Anywhere, anytime.

Capture every lead

Never miss an opportunity
when clients call.

No voicemail, no bots

Win more business with real people, not automated voices.

Never closed for business

Work from home, your office,
or Anywhere.

Know your callers

We recognize your returning callers for a personalized experience.

Manage your calls

Busy? Have an important meeting? We've got you covered.
These are the core values of AnswerConnect. Here is a book we think you might like.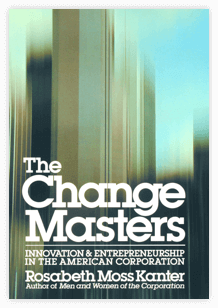 AnswerConnect customers have helped us plant