Direct response: are you ready?
Direct response marketing can be a powerful way to generate leads and grow your business. Whether you launch your campaigns on television, radio, direct mail, or online, the right message can make you money. But only if you're ready for the responses you generate. You have to be ready to qualify and capture the leads your marketing generates so your sales team can convert them into paying customers. That's where our 24-hour answering service for direct response marketing comes in.
Direct response answering services
.
24-hour live answering

Give your callers great customer service by leaving it to us! We answer your calls in your business' name, day or night.

Order management

We help you sell more products online by removing barriers to purchase. Sometimes a friendly voice is all it takes to reduce abandoned shopping carts.

Lead capture and
qualification

Get the most out of your marketing with an assist from our virtual receptionists. We qualify and capture leads to help you work smarter.

Call routing and
transfer

Make it easy for your customers to reach the right person or department in your organization with 24-hour live telephone answering.

Mobile

Take your AnswerConnect account with you on your smartphone. Retrieve messages, check usage, or pay your bill on iOS or Android.

Client Web Access

Our online portal makes it easy for you to manage your AnswerConnect account. You can even download your call data for import into another app.
Maximize your marketing

When you run direct response marketing campaigns, you want to get the maximum return on your investment. The whole point of this kind of marketing is to get a response directly back to you from your leads. To get the most out of your marketing budget, you have to be ready to take advantage of the responses you get. Those inbound contacts are too valuable to waste. With AnswerConnect's direct response marketing answering service, your leads will be greeted by a friendly, professional voice whenever they call. We're on duty for you 24 hours a day, 365 days a year.

Our team is an extension of your business

When the response to your campaign comes in, our virtual receptionists can help qualify the lead, capture the information you need, or simply transfer the call to the right person on your team. We answer your phones and handle your inbound web chats just like you would. Our goal is to be an extension of your team, helping your extend your hours and increase your capacity to capitalize on the leads your marketing generates.

Direct response lead qualification

When you run a direct response marketing campaign, you hope to generate some inbound leads. But not all leads have the same value to your business. AnswerConnect's virtual receptionists can be your front line lead filter, asking some simple questions to determine how hot a lead really is. Then, we take appropriate action, passing the best leads directly to your sales team while steering the less valuable ones to another stage in your funnel.

Direct response lead capture

When your direct response marketing works, you'll get a lot of phone calls, emails, and chats. That's good! But we can help you work smarter by capturing the information you need about those leads and delivering it to you. We'll work with you to develop a live answering script that covers what you need, so you can use your time to convert the most promising leads first.
Your live answering solution.
Our virtual receptionists are an extension of your business. They use your script, speak your language, and understand your business goals, to give callers consistently on-brand service.
1.Let's talk.

Tell us about your business, your customers, and your goals. We work with you to create call flows to give your clients the best experience.

2.Start forwarding your calls.

Our friendly receptionists engage and interact with your leads and customers, 24/7.

3.Stay up-to-date Anywhere.

See details of your interactions via our app, SMS, or email.
Why it works
.
Always available

Be there for your prospective customers. Anywhere, anytime.

Capture every lead

Never miss an opportunity
when clients call.

No voicemail, no bots

Win more business with real people, not automated voices.

Never closed for business

Work from home, your office,
or Anywhere.

Know your callers

We recognize your returning callers for a personalized experience.

Manage your calls

Busy? Have an important meeting? We've got you covered.
These are the core values of AnswerConnect. Here is a book we think you might like.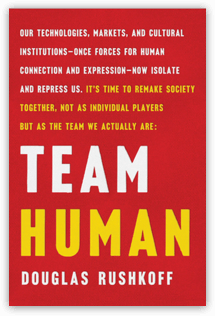 AnswerConnect customers have helped us plant