AnswerConnect's Team Medical offers exceptional acquisition and retention strategies for pharmaceutical companies. Our caring, competent Associates provide that extra level of service that sets you apart and delivers bottom line results.
A sampling of our services for Pharmaceutical companies:
Patient Acquisition

Targeted inbound handling for enrolling patients in clinical trials. We're well prepared to assess potential enrollees by walking them through detailed surveys and custom scripting to see if they're eligible, desirable candidates for ongoing and future clinical trials.

Patient Notification

Innovative technological solutions staffed by caring, efficient associates enable us to notify patients of critical changes and information. Our ability to quickly scale up means that information reaches patients, doctors, and pharmacies quickly.

Complaint and Grievance Handling

At the outset, we detail protocols for resolving and recording complaints or grievances. This is one of the most critical aspects of successful patient and client retention, a duty we take to heart.

Response & Fulfillment

We provide literature and samples upon request. Our team can fulfill these requests via email or regular mail.
Your patients must be handled with appropriate respect

Every time a Team Medical Associate interacts with your patients, doctors, or clients, it's an opportunity for success or failure. We seek to become an efficient, professional extension of you and your brand. Every call is answered in your name. We look for potential Associates with an interest or experience in the healthcare field. Our rigorous screening and hiring process ensures that only truly committed, principled people work on your behalf. Jointly, we develop call protocols that determine how each contact is handled.

Health care specific training is the defining difference

We put Team Medical Associates through extensive training on the Health Insurance Portability and Accountability Act as well as medical terminology. A helpful, problem-solving attitude is a prerequisite for employment.

Enhance your productivity and maximize service by employing an outsourced medical contact center service

Having competent administrative support substantially increases your productivity, maximizing your time to focus on direct sales, research, and development.
Why AnswerConnect's Team Medical?
Acquire new patients through strategic inbound and outbound services

Retain patients, doctors, and clients through superior service

Improve and expand service through utilizing compassionate, knowledgeable agents available 24/7/365

Boost your productivity by employing an outsourced contact center solution
Your live answering solution.
Our virtual receptionists are an extension of your business. They use your script, speak your language, and understand your business goals, to give callers consistently on-brand service.
1.Let's talk.

Tell us about your business, your customers, and your goals. We work with you to create call flows to give your clients the best experience.

2.Start forwarding your calls.

Our friendly receptionists engage and interact with your leads and customers, 24/7.

3.Stay up-to-date Anywhere.

See details of your interactions via our app, SMS, or email.
Why it works
.
Always available

Be there for your prospective customers. Anywhere, anytime.

Capture every lead

Never miss an opportunity
when clients call.

No voicemail, no bots

Win more business with real people, not automated voices.

Never closed for business

Work from home, your office,
or Anywhere.

Know your callers

We recognize your returning callers for a personalized experience.

Manage your calls

Busy? Have an important meeting? We've got you covered.
These are the core values of AnswerConnect. Here is a book we think you might like.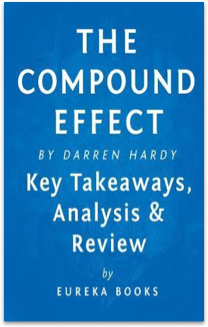 AnswerConnect customers have helped us plant