Health plans are constantly challenged to improve benefits and service levels while maintaining or reducing costs. This difficult dilemma may seem unsolvable - forcing executives to choose where and how to cut to stay in the black.
AnswerConnect partners with health plans to acquire new members and retain current ones at competitive rates that won't force you to choose between quality and profitability.
Medical Contact Center Services
for Health Plans include:
Live Medical Answering Services

Friendly, competent associates ensure that your members reach a live person 24 hours per day, 7 days per week, 365 days per year. We target answering more than 90% of calls within 4 rings.

Member Services

We help you acquire and retain members through answering eligibility, enrollment, and other non-medical inquiries 24/7/365. Our Associates enroll patients over the telephone or provide them with the information they need to choose an appropriate health plan.

Member Satisfaction

Boost member satisfaction and retention through welcome calls, follow-up inquiries, and member surveys.

Online Customer Support

Proactive web chat and prompt email response enable you to both acquire and retain health plan members.

Physician/Specialist Referral

Your members contact you via phone, email, or web chat looking for a general physician or specialist. We provide them the information they need when they need it.
Friendly, knowledgeable associates provide outstanding member care

Great service differentiates you from competing health plans with comparable benefits. Particularly for Medicare health plan providers, customer care ratings have a dramatic effect on member retention. Our helpful attitude and innovative tools will boost you over and above your competitors.

Medical contact center solutions that fit the bill

Unlike a generic answering service or contact center provider, we train Team Medical Associates on HIPAA and medical terminology. We also seek employees with a background or interest in the healthcare field. Our rigorous screening and hiring process ensures that only dedicated, engaged people work on your behalf. We have one of the lowest turnover rates in the industry so the same associates on Team Medical will likely be working with your members year after year.

Contain and reduce costs by utilizing an outsourced contact center service

We typically charge on a consumption basis, so you're only paying for services as you use them. This efficiency alone greatly reduces costs as compared to staffing an internal 24x7 customer service center. We are better able to handle spikes in service with our greater scale, allowing you to scale up or down depending on your needs.
Why AnswerConnect's Team Medical?
Acquire new members

Increase member retention

Enhance patient and customer care with 24/7/365 support by HIPAA-trained associates

Contain and reduce operational costs
Your live answering solution.
Our virtual receptionists are an extension of your business. They use your script, speak your language, and understand your business goals, to give callers consistently on-brand service.
1.Let's talk.

Tell us about your business, your customers, and your goals. We work with you to create call flows to give your clients the best experience.

2.Start forwarding your calls.

Our friendly receptionists engage and interact with your leads and customers, 24/7.

3.Stay up-to-date Anywhere.

See details of your interactions via our app, SMS, or email.
Why it works
.
Always available

Be there for your prospective customers. Anywhere, anytime.

Capture every lead

Never miss an opportunity
when clients call.

No voicemail, no bots

Win more business with real people, not automated voices.

Never closed for business

Work from home, your office,
or Anywhere.

Know your callers

We recognize your returning callers for a personalized experience.

Manage your calls

Busy? Have an important meeting? We've got you covered.
These are the core values of AnswerConnect. Here is a book we think you might like.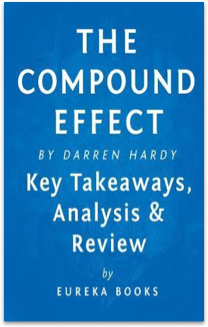 AnswerConnect customers have helped us plant