What does the integration do?
When you add or create a new contact in your AnswerConnect app, it will be automatically exported to your HubSpot account. This integration is a one-way sync.
Installing the integration
From your AnswerConnect application
1.Click Settings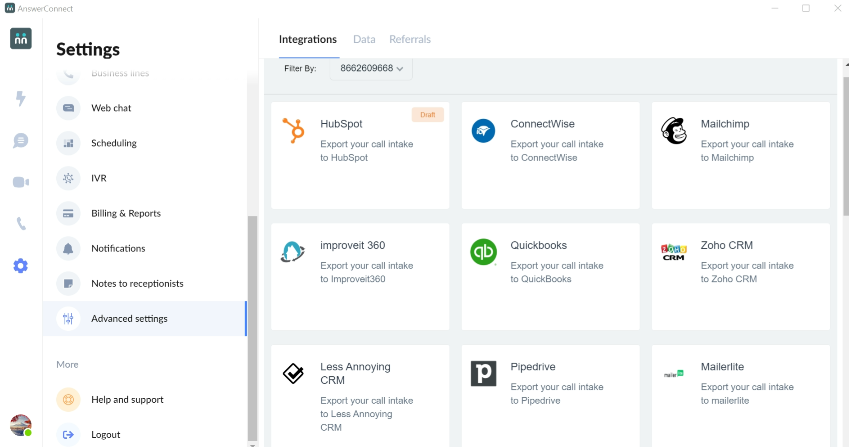 2.Select Advanced Settings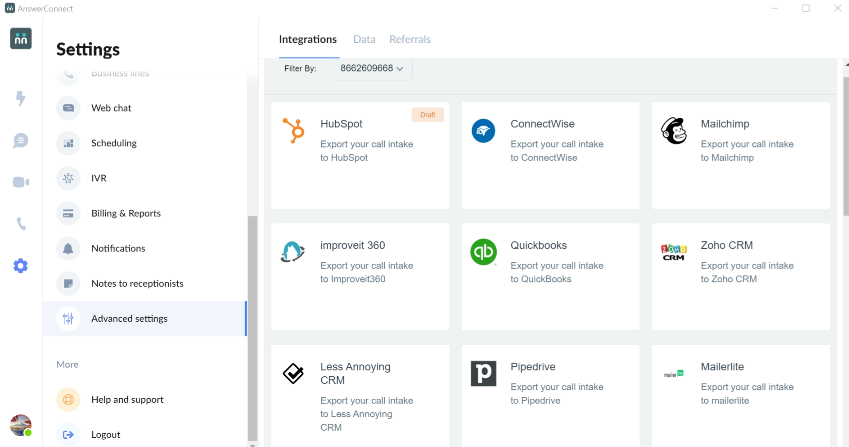 3.Choose the Integrations tab.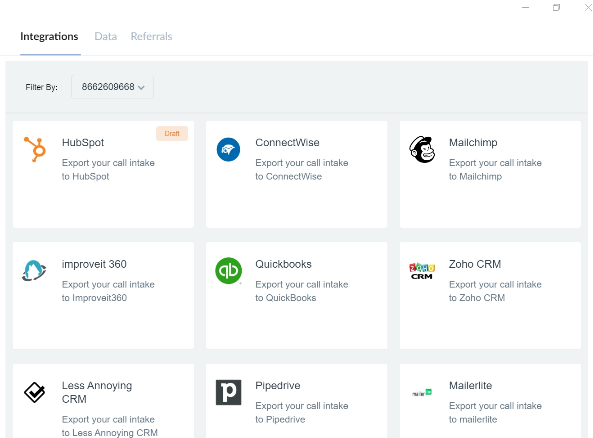 4.Click the HubSpot integration card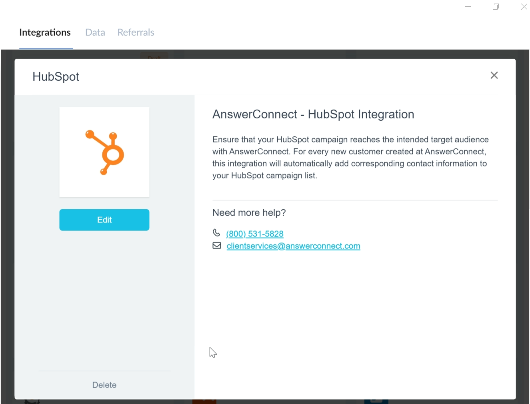 5.Click Activate.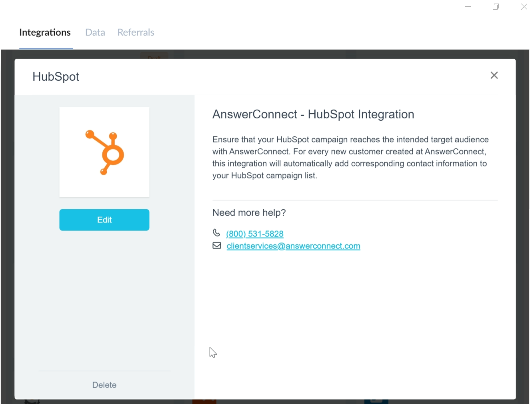 Deactivating the integration
To deactivate the integration
1.Go to Settings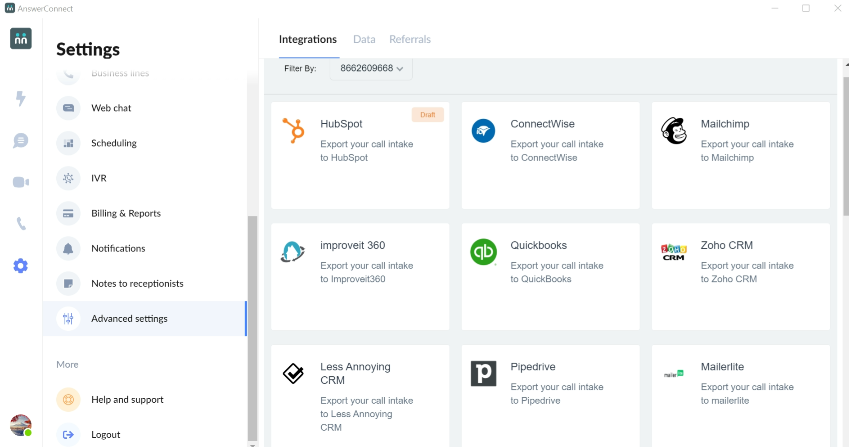 2.Select Additional Settings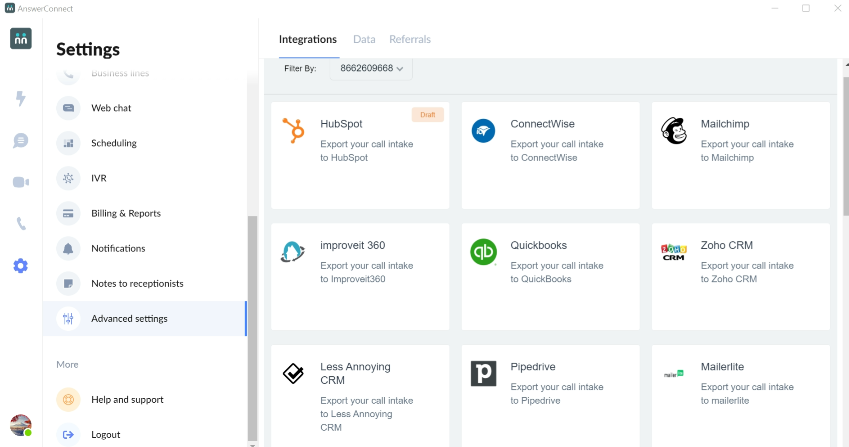 3.Choose the Hubspot integration card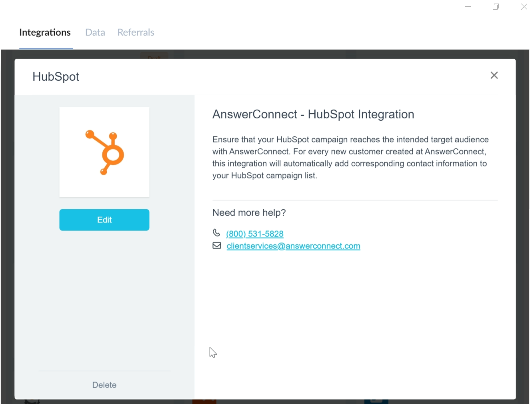 4.Click Deactivate.