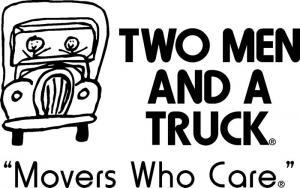 Shortly after Larry Segrest of Michigan based moving company, Two Men and a Truck, signed up for AnswerConnect's after hours customer service he wondered why he hadn't done this "from the beginning, dating back to the franchise acquisition in 2007."
When Segrest began searching for an after hours answering service he was looking to ditch the voice mail box and have his after-hours customers speak to a live representative and sound as if they were in his office. His goal was simple, "to capture real-time information from customers who would not normally leave a message on voicemail." Segrest would arrive to work each morning and call back the few people that left messages on his voice mail system. Unfortunately, by the time the return calls were made, many of their prospective clients had found service elsewhere. A study done in January 2010, showed that the number 2 annoyance of most American's was not getting a human on the phone.
When Segrest partnered with AnswerConnect, he found that with 24/7/365 coverage for his growing business he had "immediate capture of customer information, [and] increasing retention of potentially lost business to competition."
Before partnering with AnswerConnect, Segrest knew that he was getting around 30 voice mails per week after hours, but he didn't know how many other potential customers were not leaving a message. He admittedly didn't expect the after hours service to work as well as it is, in fact he is "pleasantly surprised with the effectiveness." Having a "live professional voice, not a machine, giving a customer [the] perception of a more professional business." He stated that our service has transformed his after hours presence.

Now, while Segrest enjoys time with his friends and family, he has a team of professionals watching his back. He has the ability to "respond immediately to after-hours information obtained from AnswerConnect representatives through messages sent directly to my email." He stated that he has "fewer lost calls, increased customer retention, thus increasing sales potential." AnswerConnect is working for Two Men and a Truck around the clock!
Segrest can monitor after hours action from his home computer or cell phone and immediately reach out to potential customers before his competitors even see what's coming.
Since beginning service with AnswerConnect, Segrest's after hours call volume has more than doubled. For his office, the 30 voice mails he was receiving each week was not telling the whole story! AnswerConnect is capturing more than 60 calls per week after hours for his business.
When Two Men and a Truck approach their busy season, they will rest assured knowing that their business will grow even though they will be too busy to answer the phones themselves.