2022 is a great opportunity to enhance your customer service experience. After 18 months of reduced contact and stretched staff, your business can seize this opportunity by providing meaningful customer service experiences to your customers and prospects. One major improvement that businesses can focus on during this time is their telephone communications.
Although automated responses and chatbots might seem like a solution, 78% of people prefer to speak with a human by phone, rather than a chatbot, email, or voice recording. Here is where 24/7 live answering services can help you improve your customer service and enhance your relationships with customers and prospects!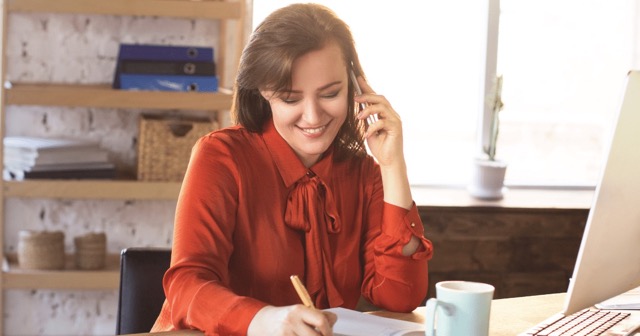 What is a 24/7 live answering service?
A 24/7 live answering service is a B2B service in which real people answer calls on behalf of your business.
With 24/7 coverage, your business calls are answered after-hours and on weekends to ensure no caller is ever greeted with a bot nor a voicemail. Every caller speaks with a warm and friendly voice.
Round-the-clock availability
Did you know that 50% of consumers say that one of the most important features that a brand could offer is having a live person answer questions in the middle of a purchasing decision? Be there for your customer during their decision-making process to increase your chances of winning the sale!
A company that can support customers around the clock, with a real person at the other end of the line, usually stands out against their competitors. Constant coverage over your telephone calls increases the likelihood the customer will actually complete their purchase. If you're happy handling calls in-house during business hours, an after-hours answering service offers you 24/7 coverage at a lower cost. Not only does it ensure your callers always receive an answer, but it also gives you peace of mind at the end of the day. That's good news for you and your callers.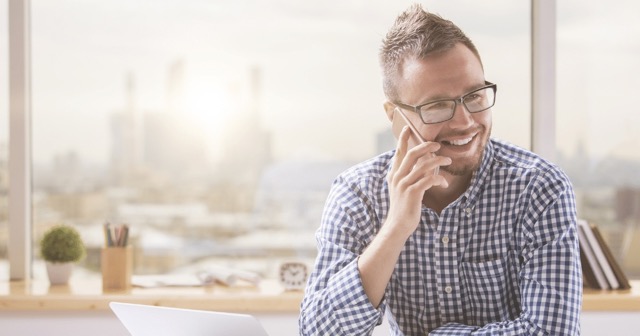 Personalize service to keep customers coming back
When it comes to customer service, 59% of customers value personalization over speed so, answering quickly isn't everything – people want personalized responses from companies. Beyond a simple "hello", customers want companies to offer them unique personalized touches in customer service interactions. With a live answering service, customers are addressed with a scripted message and human voice to maintain the company's branded tone while adding a human element to their interactions. Don't miss out on the opportunity to improve your company's customer service experiences.
Capture & qualify more leads
Responding to leads is an integral part of growing your business. But capturing and qualifying leads is also time and resource-intensive. Simultaneously, missing those calls simply isn't an option. Businesses can miss about 1.6 million dollars in yearly revenue from missed calls.
With a 24/7 live answering service, you can stop missing calls and sales, while also not expending your staff's time and efforts and answering calls.
Best of all, answering service receptionists don't just capture leads; they can also identify the exact nature of the caller's query. If you've integrated your answering service with a CRM, your receptionists can then add the qualified leads directly to your sales team. No more missed calls, and no more missed opportunities with a live answering service.
Improve efficiency and take back your time
Did you know it takes about 23 minutes to recover from a distraction? So, why juggle answering calls in the middle of completing your daily work tasks? We've all experienced this: you're working on an important task, only to be interrupted by a phone call. It's a common experience, particularly for smaller organizations. Outsourcing your calls to a 24/7 live answering service allows you to focus on all the other aspects of your business. Without the endless disruption of answering calls, you can develop your products/services, build your marketing strategy and even grow your team.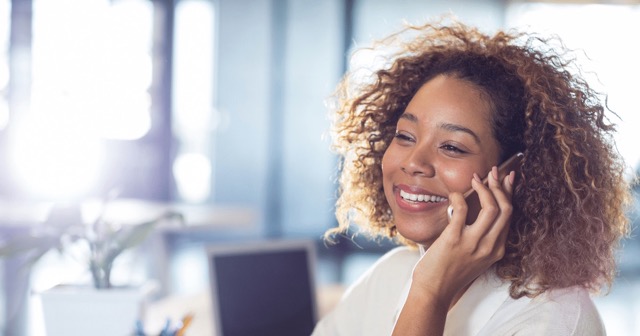 Deliver exceptional customer service
Your business is built on the reputation you've created for yourself, through your customer service experiences. It's what leads customers to leave your business glowing reviews and encourages them to refer you to their friends and family.
42% of consumers say they would pay more for a friendly, welcoming experience but that means that every single phone call and interaction must be positive. Your reputation depends on every interaction with your customers.Consistency is key. Unfortunately, 87% of consumers believe that companies need to provide a more consistent customer experience.
To offer consistently great service, you need to show that you understand callers' needs and work hard to resolve their queries in a timely manner. A 24/7 live answering service ensures every caller receives a professional response, whenever they reach out.
Respond to inquiries faster
Want to find out firsthand what a 24/7 live answering service can do for your business? Book a quick consultation with AnswerConnect and discover the true power of 24/7 customer support.