We all have a responsibility to contribute to a brighter, fairer, and greener society. And businesses are no exception.
This comes back to the triple bottom line concept of business. For a business to succeed in 2021, it must prioritize people, planet, and profit.
Volunteering time is a great way to give back. After all, why donate money when you can donate time? And it's not just good for the charity and its beneficiaries. Developing your own Employee Volunteer Program is essential to building employees' self-worth and corporate camaraderie.
Build a human brand
As Mark Schaefer says in his book Marketing Rebellion, "It's hard to create an emotional connection to an ad, or a logo, or to a branded content; create connections to people." We all have causes we care about, and your business should be no exception. Your business is an extension of your own values.
By aligning yourself with worthy causes, you distinguish yourself from competitors. Perhaps more importantly, you'll attract customers that identify with the values that underpin your brand.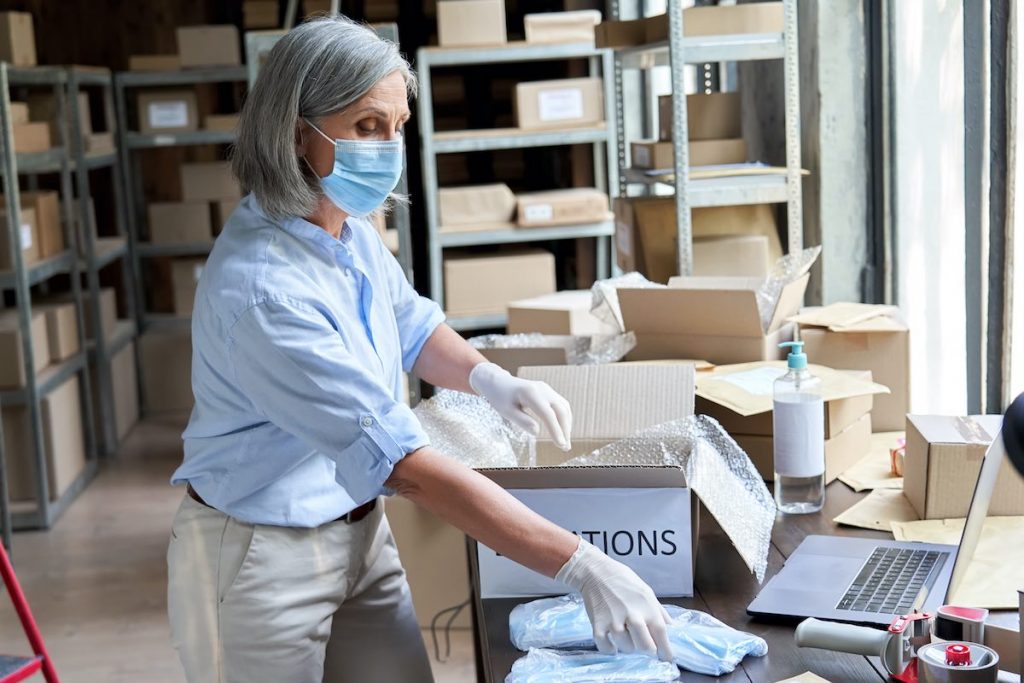 Support your local network
When developing your Employee Volunteer Program, look at involving other local brands, and yes, that includes competitors.
This isn't about furthering your own business interests. Sure, it can help enhance your visibility in the local community, but this is ultimately about doing good and giving back to the community.
And when you support your community, your community supports you.
Develop your network anywhere
I know what you're thinking: What if you're based anywhere and don't have a "local community"?
Well, there are still ways to contribute to a community. Many charities now offer digital events staffed by digital volunteers. Alternatively, you can support your employees in volunteering in their own locale. Just make sure to follow the steps below to make the most of each volunteering opportunity.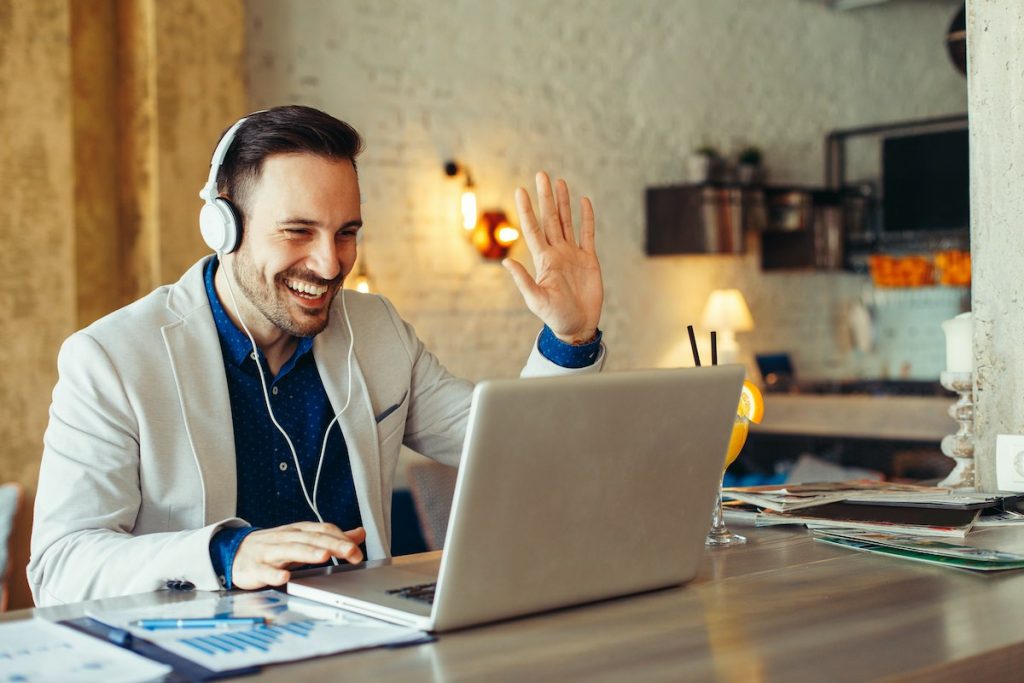 1. Identify volunteering opportunities
To maximize the value of the opportunity for you, the charity body, and its donees, you have to identify the right opportunity. If you're a restaurant, for instance, you could look at volunteering at a local food shelter. If your business specializes in technology, you could look for initiatives aimed at providing technology to underprivileged children.
Above all, it's vital you choose volunteering opportunities that align with your own brand values.
Here are a few things to consider when looking at volunteering opportunities:
When will the event take place?
Is the event local and will most (if not all) of your team be able to attend?
Is it a cause your customers are likely to support?
Will your team be able to attend without any risk to themselves? This is particularly important in light of current covid restrictions. The safety of your staff and others is paramount!
Of course, you should consider where you can make the most impact. But sometimes, little and often is better than the occasional grand gesture.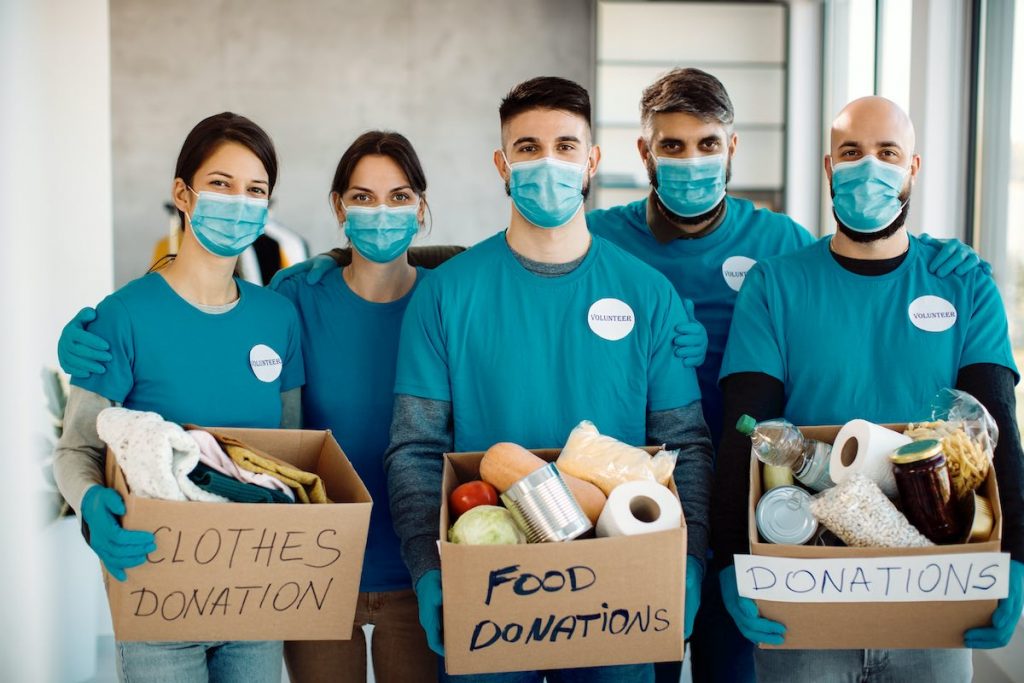 2. Plan "Giving back" days
Will you participate in an event every week? Every month? Or every year? Before choosing specific dates, you'll have to consider the availability of your team. Will you be attending the event on the weekend during work hours, on the weekend, or in the evening?
If you choose to attend over the weekend, how will you encourage team members to attend? Coordinate with your team before choosing dates.
You could also look into sharing the event with external stakeholders who may wish to get involved. Again, this isn't about promoting your own altruism but looking to make the most impact on your local community.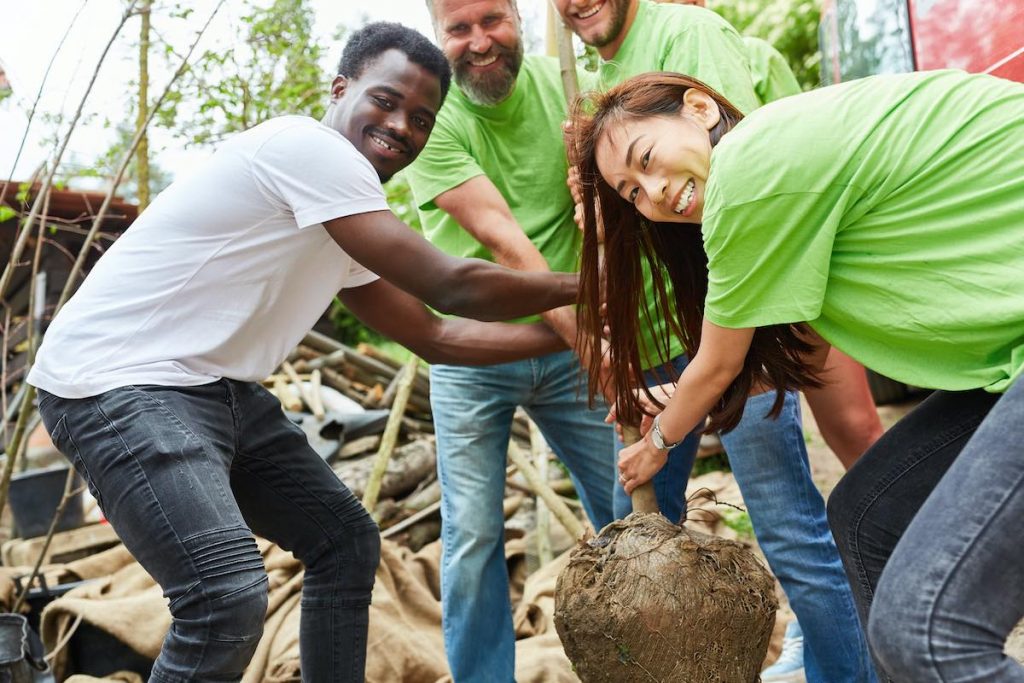 3. Explore partnership opportunities
Single events can be a great way to raise funds or help out a good cause. But if you want to make a recurring contribution to a local cause, look for partnership opportunities.
By partnering with a local charity, you can enjoy access to
Connect with customers, suppliers, and other local businesses to find new opportunities. Try to build relationships with local charities and religious organizations. In the UK, National Volunteer Week is a great opportunity to get involved in events on a local and national scale.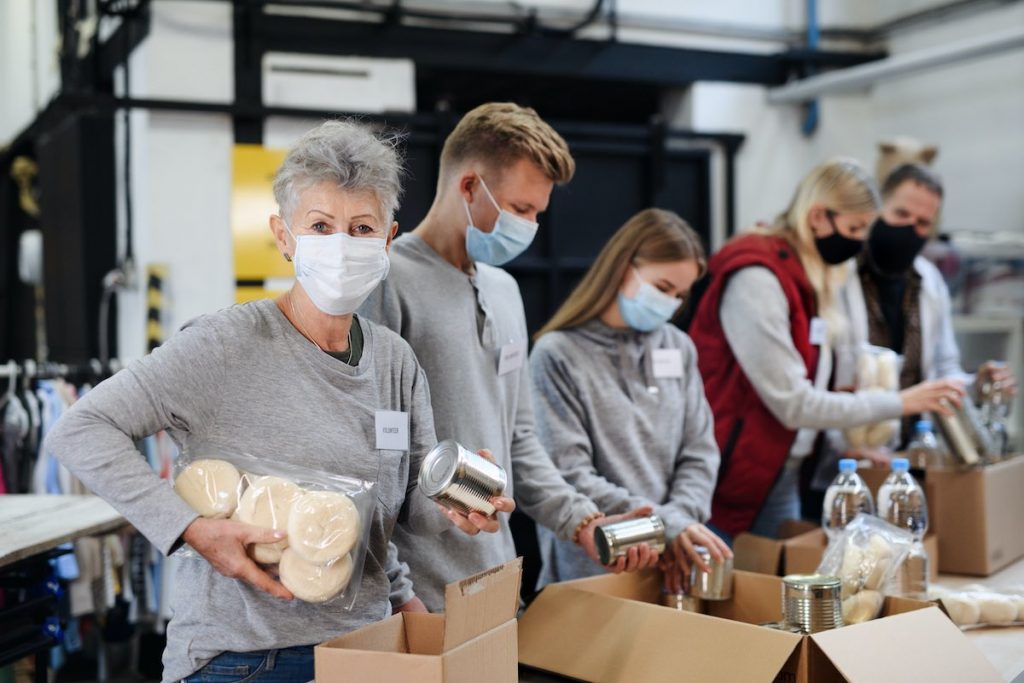 4. Reward key volunteers & incentivize
Of course, the altruistic benefit of volunteering alone should be enough to incentivize people.
But many businesses find it beneficial to offer a further incentive to volunteers.
That's why more businesses have made giving back a key strategy of their work model where employees receive time off during the workweek to volunteer. In that way, they are technically being 'paid to volunteer'.
Look at recognizing members of staff who went above and beyond in their volunteering. Even a simple prize like a hamper can lift spirits and incentivize your employees to go the extra mile at the next volunteering event.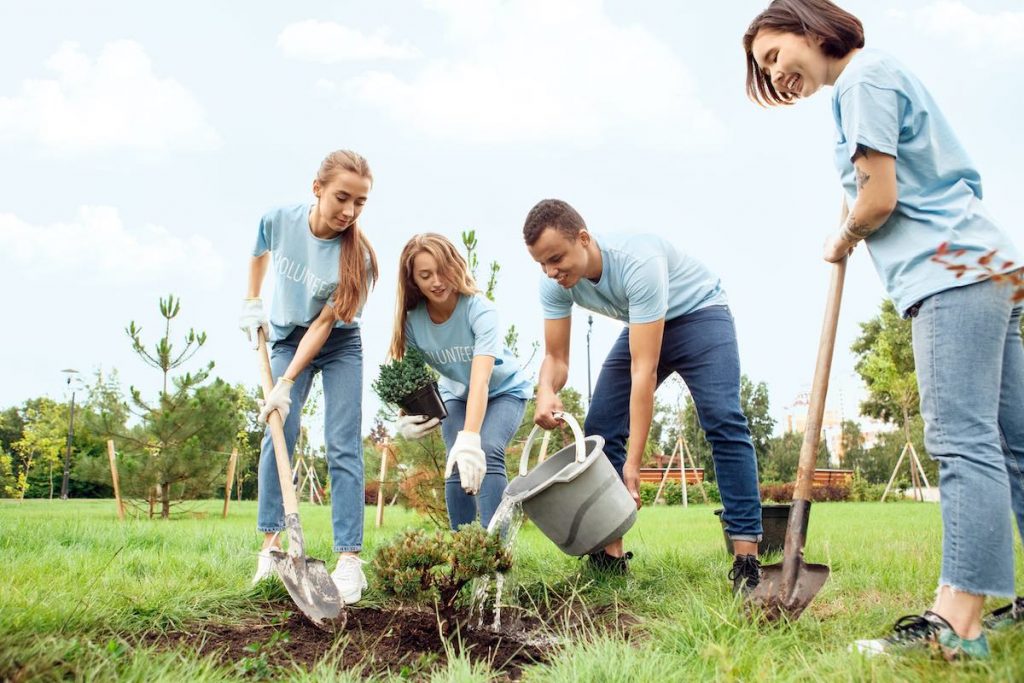 5. Promote the charity/service on your channels
Again, this isn't about showing off your own generosity. It's about promoting the NGO and the incredible work of the volunteers. But sharing is caring, and promoting the event on your social channels can help it reach a wider audience and create new connections for future events.
Coordinate with the organizers to promote the event before, during, and after the event. This enables you to maximize reach, but also offers an opportunity to encourage others to get involved.
Encourage your employees to take photos, but check with the event organizers first to confirm you're allowed to take photos. Some charities may prefer you don't take photos during the event to protect the identity of their patrons.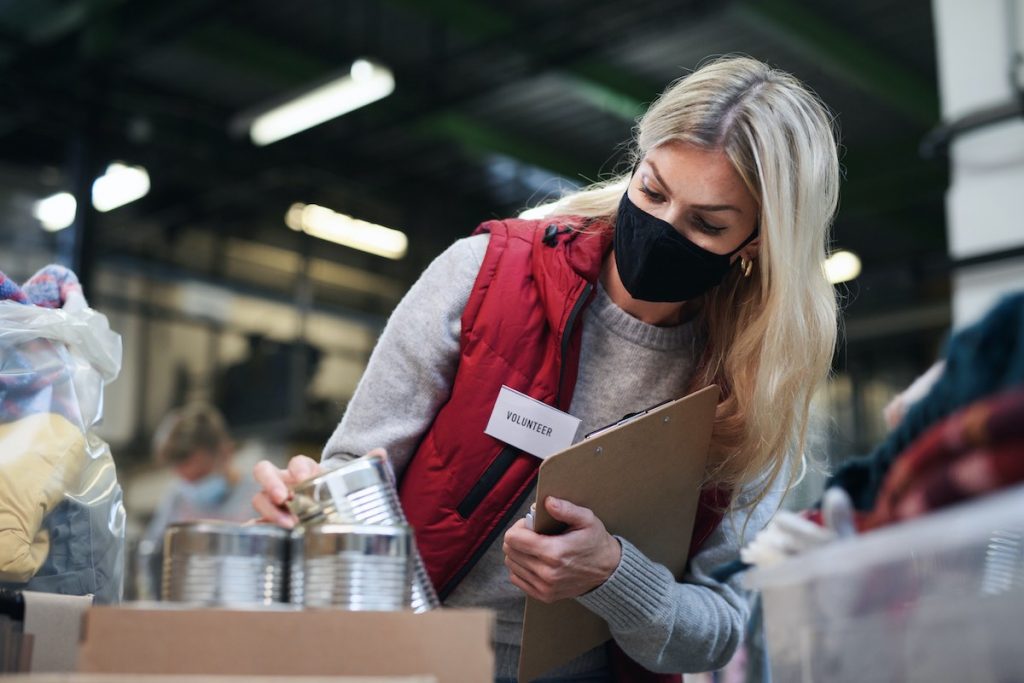 6. Review new opportunities
Volunteering isn't just a one-time event. Unfortunately, there will always be a need for more volunteers. As a successful business, you have the opportunity to contribute to your community and build a brighter future for everyone.
Try to plan out your volunteering events in advance and look for new events through social channels and local news networks.
This could include seasonal work or themed months in which you support different charities according to the theme.
Of course, you could organize your own event. You can set up anything from a bake sale to a charity auction. If you're an office-based company, you can even host the event at your office.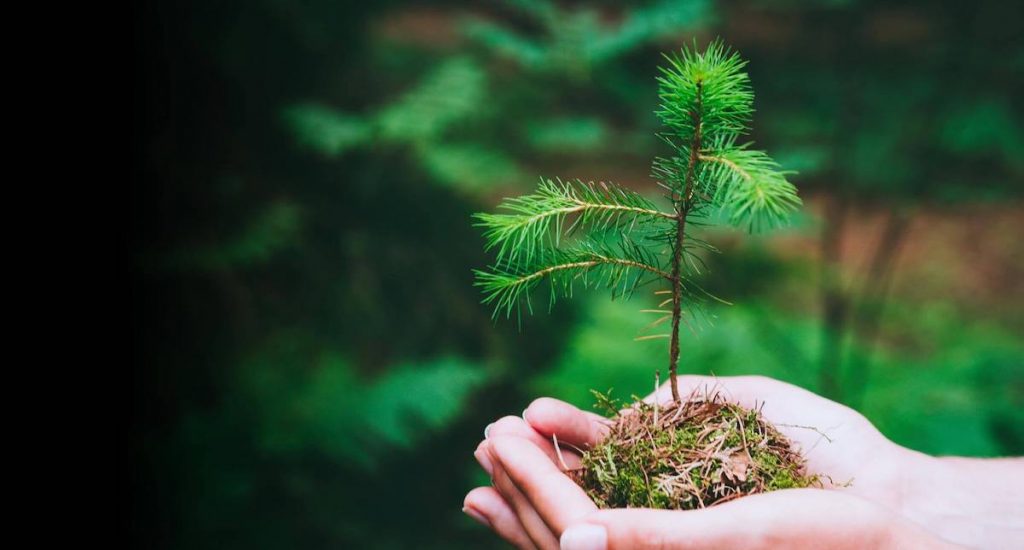 So there you have it; six actionable steps to help you create a powerful Employee Volunteer Program and make giving back a core part of your business. Again, the most important
Already offering an Employee Volunteer Program in your business? Let us know your top tips in the comments!