Hope DeVall, LMT, opened Serenity Now Massage Therapy in Cornelius, North Carolia, out her love for helping people and a long education in mind-body healing. DeVall measures her daily success a bit differently than most: "People may come in upset," she says, "but they rarely leave upset."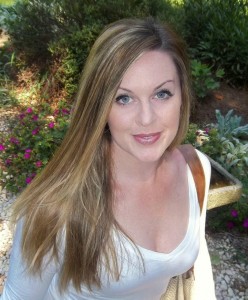 Can you describe what you do?
I own Serenity Now Massage Therapy, a practice in Cornelius, North Carolina. We have six therapists on staff. Everybody does massage and other modalities—we have a naturopath on staff and a dietician. Overall, we help with mind-body-spirit practices: Energy work, meditation, yoga, breath training.
What led to your interest in practicing massage therapy?
I have always loved helping people and making people feel great. Massage was the first areas I fell in love with. I love getting massages; afterward, I always felt fantastic. So I went to school to become a practitioner and it went from there.
How long have you been practicing?
I've been licensed for two years. Prior to that, I studied overseas and did a lot of other natural health, wellness and energy work for last four to five years. But we've got some members of our staff who've been practicing for 20 years. We have a lot of experience here.
Why is massage important?
From a medical standpoint, massage gives tremendous health benefits. It helps you emotionally de-stress and calm down. It promotes breathing, which helps calm the mind and calm the body. It reduces muscle tension and pain. If anybody's in pain emotionally, it can manifest physically. There are so many things that make massage good. It's not just a physical thing. You're dealing with the emotional side as well as the body itself.
What's an average workday like for you?
Oh, every day is so different. We work by appointment, so we don't work a set schedule. We come in when we have our appointments, we meet our clients, we get our rooms nice and cozy and comfortable. We get to meet a lot of different people who like to talk about their problems or what's great about their life. Sometimes people enjoy the silence and other people like to tell you about their lives.
Every hour is different. There isn't a whole lot of monotony about my day. It's a flexible schedule. As opposed to most corporate jobs, most everyone who leaves leaves feeling better. People may come in upset, but they rarely leave upset.
How do you stay on top of your own wellness, given your professional focus on your clients'?
We're very much into natural health and wellness. I grow my own organic produce in my garden, and I eat raw and organic food. I get massaged once a week, do yoga in the mornings and do meditation to keep healthy. I haven't had health insurance in six years and don't think I need it. Between what nature gives us and taking care of your body, a lot of times, you don't need a lot of medications.
What are some common patient complaints?
Emotional pain can manifest as physical pain. A lot of neck and back pain comes from stress. With a lot of emotional and physical pain, the neck and back bear the brunt. I'm seeing people more and more with hip pain; people are driving much more than they used to, so there's a lot of sciatica. Many people just want to relax. They want to take an hour out of their day and relax, focus on their breath, focus on themselves.
How has technology helped your business, which is so tactile and interpersonal?
It's fantastic. We do all our scheduling online. And we have an answering service helping us with our phones—we can't have phones ringing in the background during sessions. We're by appointment only, so technology has helped us tremendously. People can log on 24 hours a day to see appointments, and most everything they need to know, they can find on our website: directions, hours, services, et cetera. Having the availability to not answer phones everytime they ring is great. And using the Internet and technology—I can't even begin to describe how much that helps.
Where do most of your clients come from—word of mouth or online?
I do use Facebook, but I get a lot of my people from word of mouth and in-person social networking. I do chair-massage events. I go to local meetings—chamber of commerce or city board members—and I talk to people. I write blogs, do marketing, write up coupons. I work with a lot doctors, other providers, acupuncturists, but still, we get five new customers per week that googled us. People just google "massage Cornelius North Carolina," find us, and call for an appointment.
What do you love most about your job?
I just love the fact that you're helping people feel better, whether in their physical body or helping them destress from their day. Everyone, whenever they're done, looks like they woke up from a fantastic nap. It just lifts their moods and spirits. Having that impact on somebody's life is incredible.