In the AnswerConnect app, you can mark which holidays you are closed, so your virtual receptionists will have this information to pass along to your customers.
You can log in to the App here.
Go to the Settings tab.
Go to Company details.
Select Business Hours.
Beneath Business hours, you'll see an option for Closures.
Check the box for any days you are going to be closed. When you're done, click Save.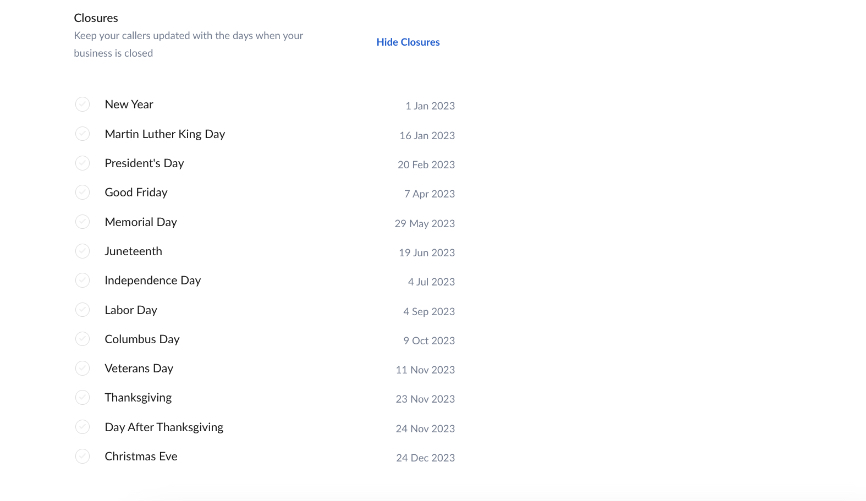 Your virtual receptionist will now have access to this information when answering calls for your business.