You can review your usage in real-time through your AnswerConnect App.
Just log in here or by clicking the Login button at the upper right corner of the AnswerConnect home page. 
To check your usage:
Go to Settings
Go to Billing & Reports
Go to Reports
Here, you'll see your total calls, total minutes and the average call duration. In the graph below that, you'll see the number of calls and minute usage for each day of the month.
Want to see the data for a different month? Just use the dropdown menu at the top left of the dashboard.
With the blue icons at the top right corner of the graph, you can switch between the graph and table views.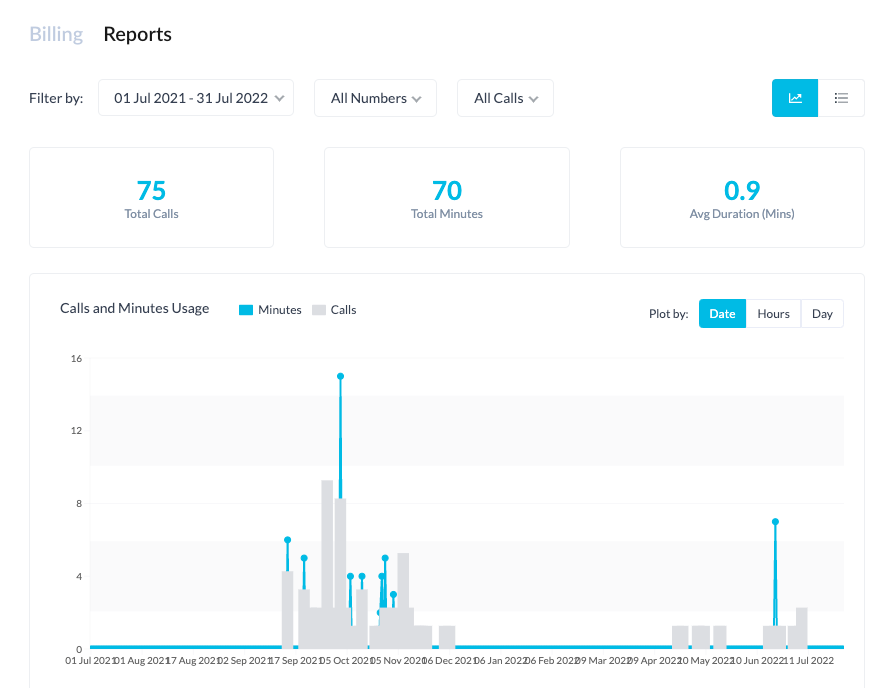 In Table view, you have the option to download the data to a comma-separated values (CSV) file. You can then import this into the spreadsheet application of your choice, such as Microsoft Excel or Google Sheets, and work with it there.