You'll never know how important the first "hello" to a customer is until you are on their side of the phone. But, following a set of business phone etiquette rules will motivate your callers to stay connected with your business.
A business that responds with a tone you find unfriendly, or even too friendly, can throw you off in a second. Answer the phone a little too late and you're already thinking about how lethargic they are. If the person on the phone is insensitive towards your concern, you'd leave for the competitors in no time. In fact, 91% of customers who are unhappy with a brand will just leave without complaining.
Keeps callers coming back for more with these tips
Pick up within 4 rings
Start here– when the phone rings, answer it fast. You make a great first impression when the customer is not made to wait on you.
Keep your tone warm and polite
Smiling – even in a call – has been proven to help make your tone sound more welcoming. Also, try to avoid using 'um', 'err', 'huh' and other "thinking sounds" as you communicate. Those filler words can negatively affect your credibility or cause customers to tune out.
Start this way
Say a clear "Hello" or "Hi" depending on how friendly you want to sound. You must then let them know they've reached your business. Or a courteous "Thank you for calling <business name>" can accommodate it all. State your name and complete your greeting by offering help. If you complete your greeting with "How are you?" then you will have to wait for their response before offering help.
Don't be overly inquisitive
Avoid personal questions and statements such as, "How are you feeling today?" or "I hope your day has been well so far" and so on. You may ask them more relevant questions after you've received their first response.
Ask one question at a time
Not all customers can process multiple questions asked in one go. It can get confusing and can cut the flow of the conversation. Keep in mind that customers are the ones who need a solution.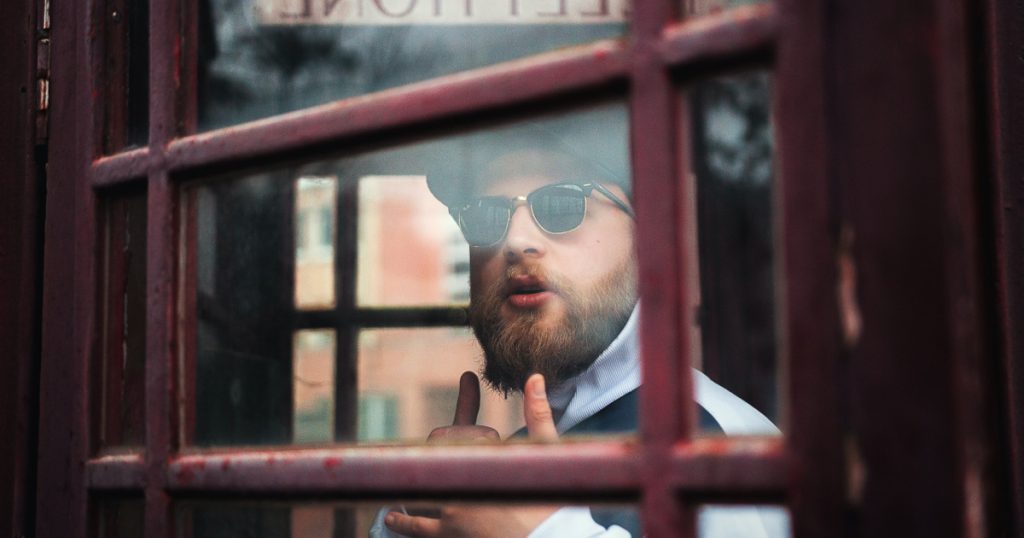 Be prepared for conversational hiccups
You'll hear nervous customers, angry customers, wrong number callers, and even prank callers. Your patience and understanding should hold stable throughout the call. Avoid disrespecting them, becoming argumentative or arrogant. Note that using foul language could get your business into legal trouble in certain situations.
Explain yourself before you take an action
Whether you're taking their information, putting them on hold, connecting them to someone else, or scheduling an appointment – try to keep your customers informed. If needed, tell them why you have to perform that action. Confirm your customer is okay with you doing so and go forward from there.
Know when to thank your customers
Thank callers whenever appropriate but not often. For example, it's common courtesy to thank customers for waiting after you take them off hold. But you don't have to say thanks after every single response. And, always thank them before you hang up.
End your call with an offer to provide more help
Your customers should sense that you're happy to listen to them and render help. Ask your customers if there is anything else they need assistance with before you disconnect. When they confirm there's nothing more to ask, thank them for calling. You may add that if they need more help, they can call you again. If you have specific hours for when you take calls, tell them.
We're here to help you
Alternatively, see how you can answer business calls 24×7 with help from professionals. Agents are trained to handle all kinds of callers. They screen your callers, take messages, schedule appointments, and offer to help them with more information.
You can customize scripts to maintain the uniqueness of your business' communication. The services are available for a fraction of the cost which you'd spend in hiring and training persons. Your calls are answered within 4 rings, and not a single call is missed. Your time and resources are saved when only good leads are forwarded to you. All you have to do is make sales.
Quick takeaways.
91% of customers who are unhappy with a brand just leave without complaining.
Pick up within 4 rings, and keep your voice warm and welcoming.
Don't bombard callers with too many questions at once.
Want to sound professional to your callers at all times? Have exclusively trained people take your calls.