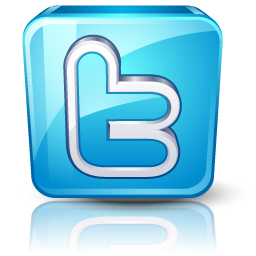 If you haven't been living under a rock for the last few years, you're sure to have heard of Twitter. What you may be wondering is why everyone is saying it's great for business. Studies have shown that as many as a third of new businesses and firms are already using Twitter to promote their business. There are a few reasons for this; it's widely used, information spreads very quickly and it's entirely free.
Twitter is following the same pattern that blogs did a few years ago. First there were just a few personal users. Then, as time progressed many new users joined and found new ways to use it. Today, other businesses are seeing their competitors use it and are hopping on the bandwagon for a variety of reasons. Some are even using Twitter to promote their blog!
Why you should be tweeting
There are several reasons why you should start tweeting today. Since many people are already using it, it's a great way to improve your internet presence. Potential clients will see your message and even spread it in their own networks within minutes. If you promote your blog, it will get you more more readers and your website will benefit from having fresh, new content posted. You'll seem more "cutting-edge" and modern to your customers.
Last, but maybe most important, it makes it easier for people to connect with your company. It offers you the opportunity to put a face and a voice to your business. This gives you an unprecedented opportunity to connect with your customers personally and make it easier to keep them in the long run. You become more than "just a vendor"; you become the trusted friend they go to for years to come.
We want to be your friend. Follow us on Twitter »