Every customer that signs up for service receives access to their Client Web Access (CWA) portal. This is where all your information is held, ranging from incoming calls, messages, and chats to appointments, schedules, and emails. It also includes your billing information, plan type, minute usage, and reports.
The CWA portal is user-friendly and easy to maneuver. This article will show you how to navigate Client Web Access.
Checking messages in CWA Portal.
To start off, let's look at the Inbox. From here, you can easily view your messages. Names, numbers, locations, and call types are all in one place. You can even listen to the call recording associated with each message at your convenience.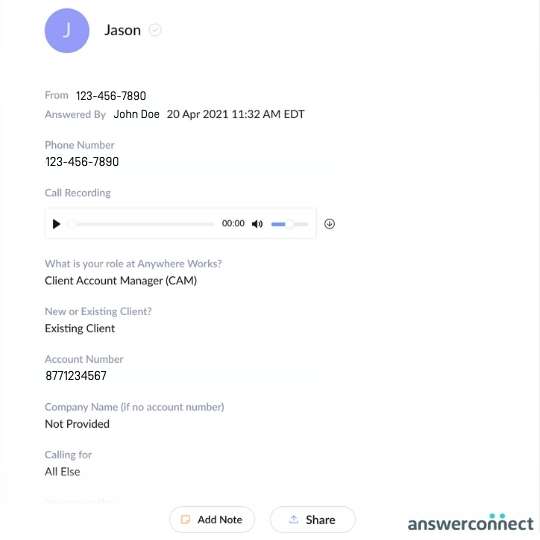 Find your contacts.
Moving on to the Settings tab. This is where you can find My Directory. This is where all contact information is at. All verified contacts that call in are here with their details. The Contact tab also tracks how many times they have called, what each call was about, and which goods or services the call was regarding (if applicable).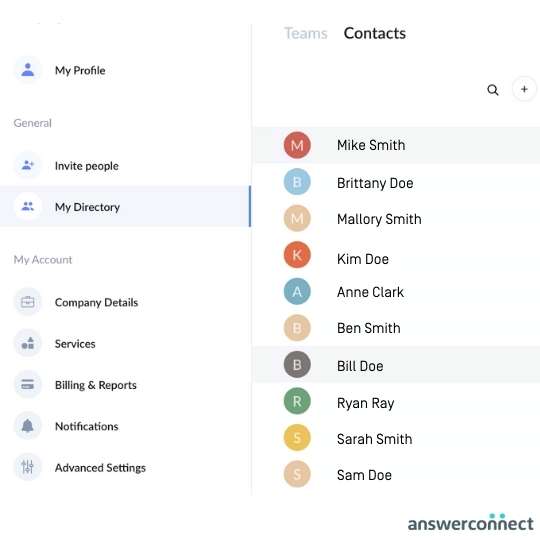 Write up reports using the CWA Portal.
In the Billing and Reports tab, you can view all usage. This includes how many minutes have been used, how many calls answered, and the average minutes per call. You can filter the dates to look at specific days, weeks, or months. Since each plan is scalable, you have the freedom to change your plan based on minute usage at any time.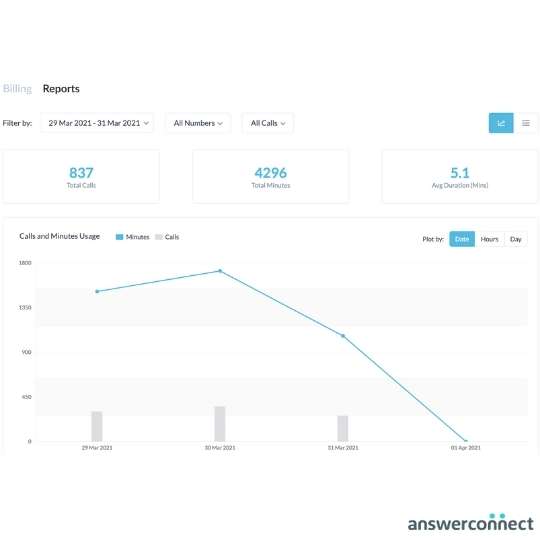 Billing is the tab where you can track invoices, transactions, and dues. You can view your plan details, make plan changes, or add additional features. If you prefer a hands-off approach, this is where you would set up auto-upgrades and autopay as well.
Managing information.
The Advanced Settings is where add-ons, referrals, and data are. You can keep track of add-on features. This can include IVR, CRM integration, chat support, and more. Under Referrals, you can find your unique AnswerConnect referral code. Any time someone signs up for our service using your code, you get $50 off your next bill. Lastly, you can use the Block Contacts feature to stop spam calls.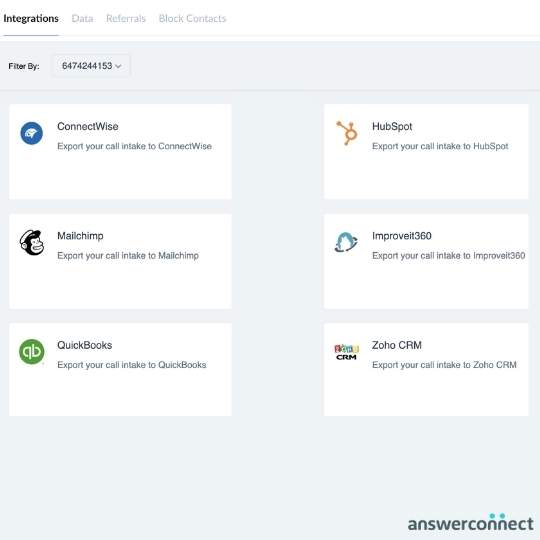 The CWA Portal is an all-in-one tool for AnswerConnect customers to manage all aspects of their answering service. If you have more questions, please do not hesitate to speak with one of our amazing team members. Give us a call at 800-700-8888.
Quick takeaways.
The Client Web Access portal is where all user information is stored.
Clients can access all information and manage messages with ease.
The Advanced Settings is where all staff and company phone numbers are located.