This month, AnswerConnect is helping TreePeople advance its school greening program. TreePeople's greening movement has planted over 3 million trees with 3 million volunteers since its inception in 1973, including 30,000 trees on school campuses. The school greening program aims to protect local students from extreme heat, air pollution and polluted water. Read more about the importance of school greening below: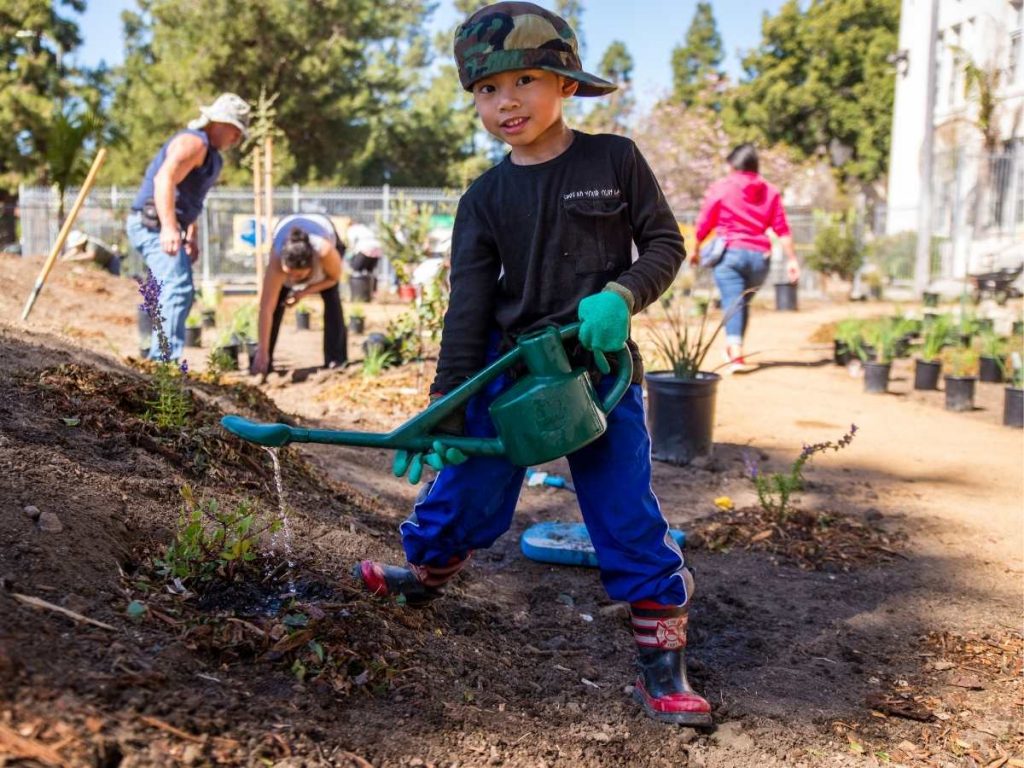 What is School Greening?
School greening brings together parents, students, teachers, administrators and key school district leadership. Together they plant and maintain tree growth in schools. This program has run for over 30 years so far and TreePeople is accelerating and expanding this program to meet the need posed by extreme heat in urban neighborhoods whose schools lack adequate tree canopy.
TreePeople has a formal partnership with the Los Angeles Unified School District (LAUSD). They work with other school districts to catalyze greening schools as a priority, too, including those in the Inland Empire.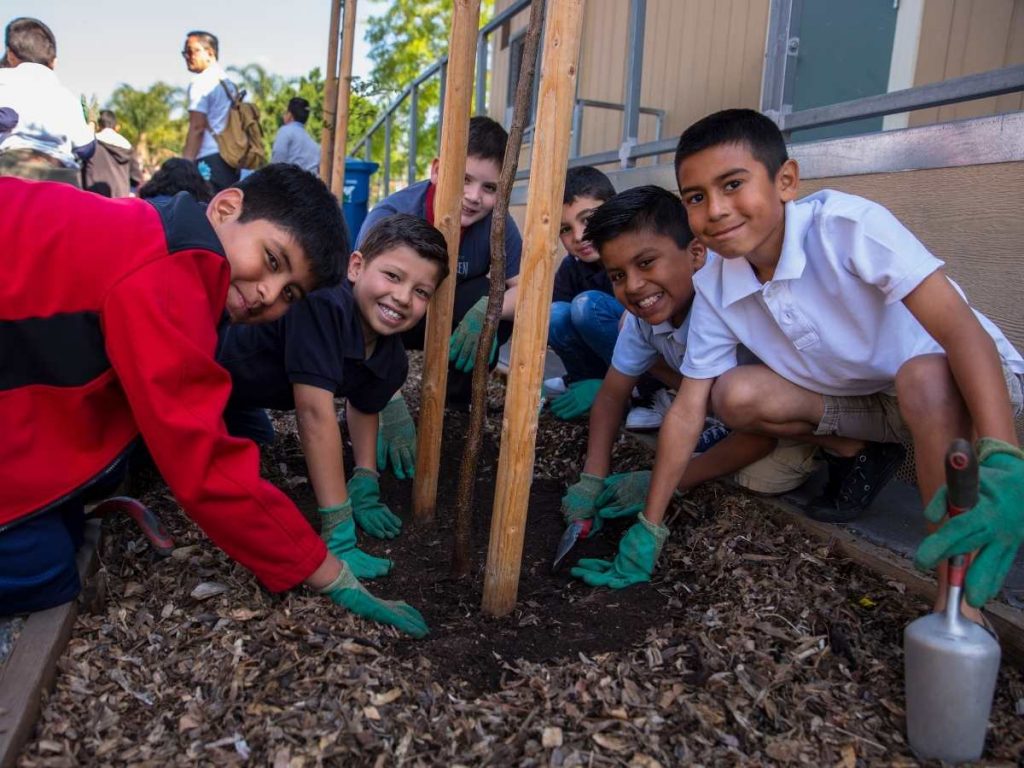 Why Is School Greening Beneficial?
Extreme heat has become a growing issue in places like Los Angeles. Tree planting can help reduce the dangers of excessive heat by creating shade.
Big cities like Los Angeles face a lot of air and water pollution. Tree planting can reduce CO2 emissions and increase stormwater capture. This improves the air and water quality in the city.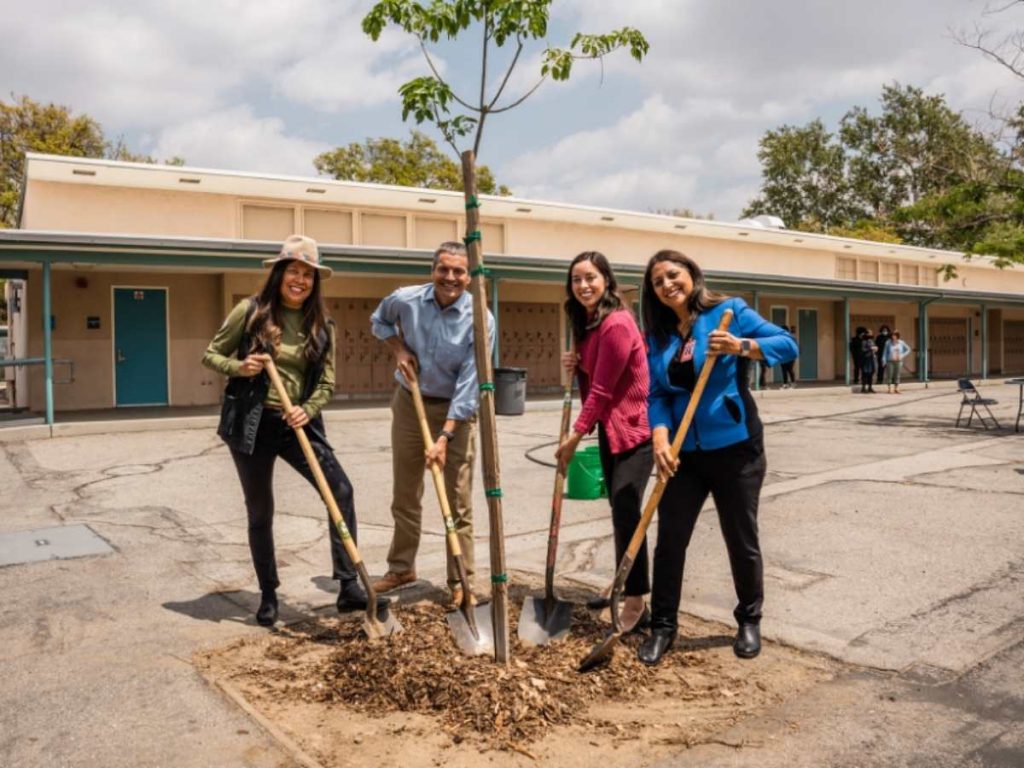 Tree planting can improve public health. It can reduce the consumption of natural resources through urban heat island mitigation.
It creates a sense of community by getting many people involved.
Trees can improve mental health and increase students' academic achievements.
Tree planting can empower students and teachers to improve their surrounding environments. This can lead to long-term care for the community.
Through hands-on tree planting programs, students gain experiential knowledge.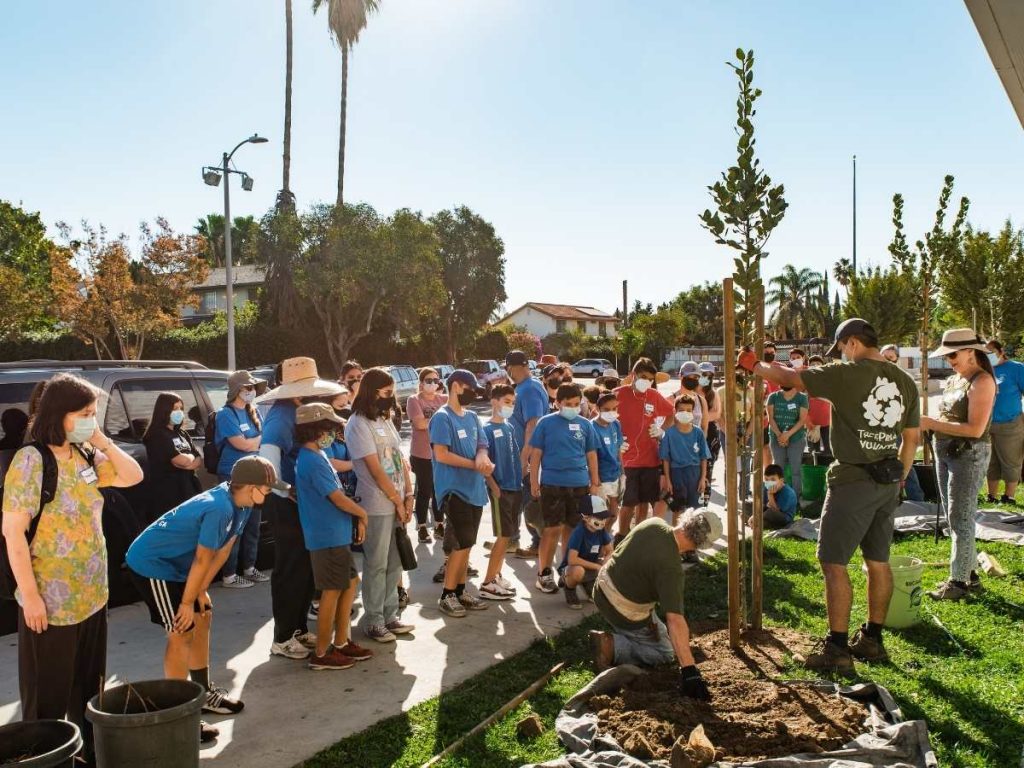 Leading Through Science and Research
TreePeople has a unique approach to bring solutions into fruition. The organization creates actionable science-based policies and programs, advocates for public funding and support from individuals, creates partnerships that put people first, and implements nature-based solutions on the ground and in neighborhoods to make a difference every day.
Click here to read more about our tree planting initiatives, volunteer, and be part of Southern California's largest environmental movement to combat climate change!
Images courtesy of TreePeople.